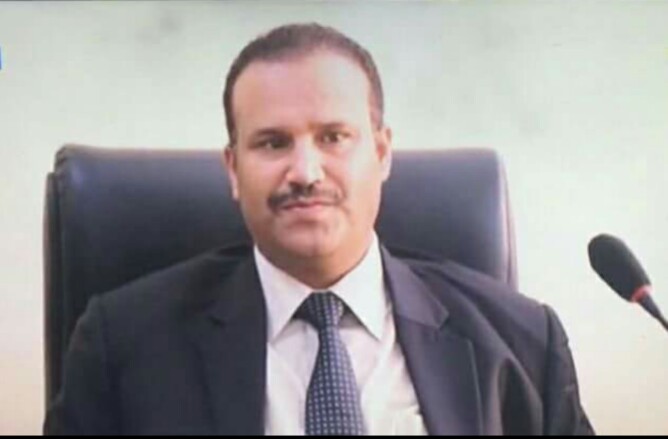 MAREB-SABA
Mayor of the Capital Sana'a Maj. General Abdulghani Jamil launched on Sunday distribution of rice donated by China to 1500 people displaced from the Capital Sana'a.
Jamil criticized the UN organizations operating in humanitarian and relief field as playing "suspected role."
"The international relief organizations, which call for stopping the liberation of Hodeida under the pretext of humanitarian activities, must commence their humanitarian activities here from Mareb, which has been the castle for the republic and rescue boat to all victims of Houthi rebel militia and its barbarism," he said.
Mayor Jamil inquired what these organizations provided to the displaced people and wronged people by Houthis from different provinces in Mareb and other liberated provinces during the past three others.
"They only provided weeping… and have not provided even a sack of wheat to the displaced and refugees in Mareb whose number exceeds three million," he said.
He added that the international organizations, which snivel over the humanitarian situation in Hodeida for stopping the process of its liberation have not opened offices in any liberated province or in the transitional capital of Aden and have not provided to people in liberated areas anything.
He thanked everybody organization-led by King Salman Center and the UAE Red Crescent, Kuwait relief agency and China- provided help to displaced people in liberated provinces.