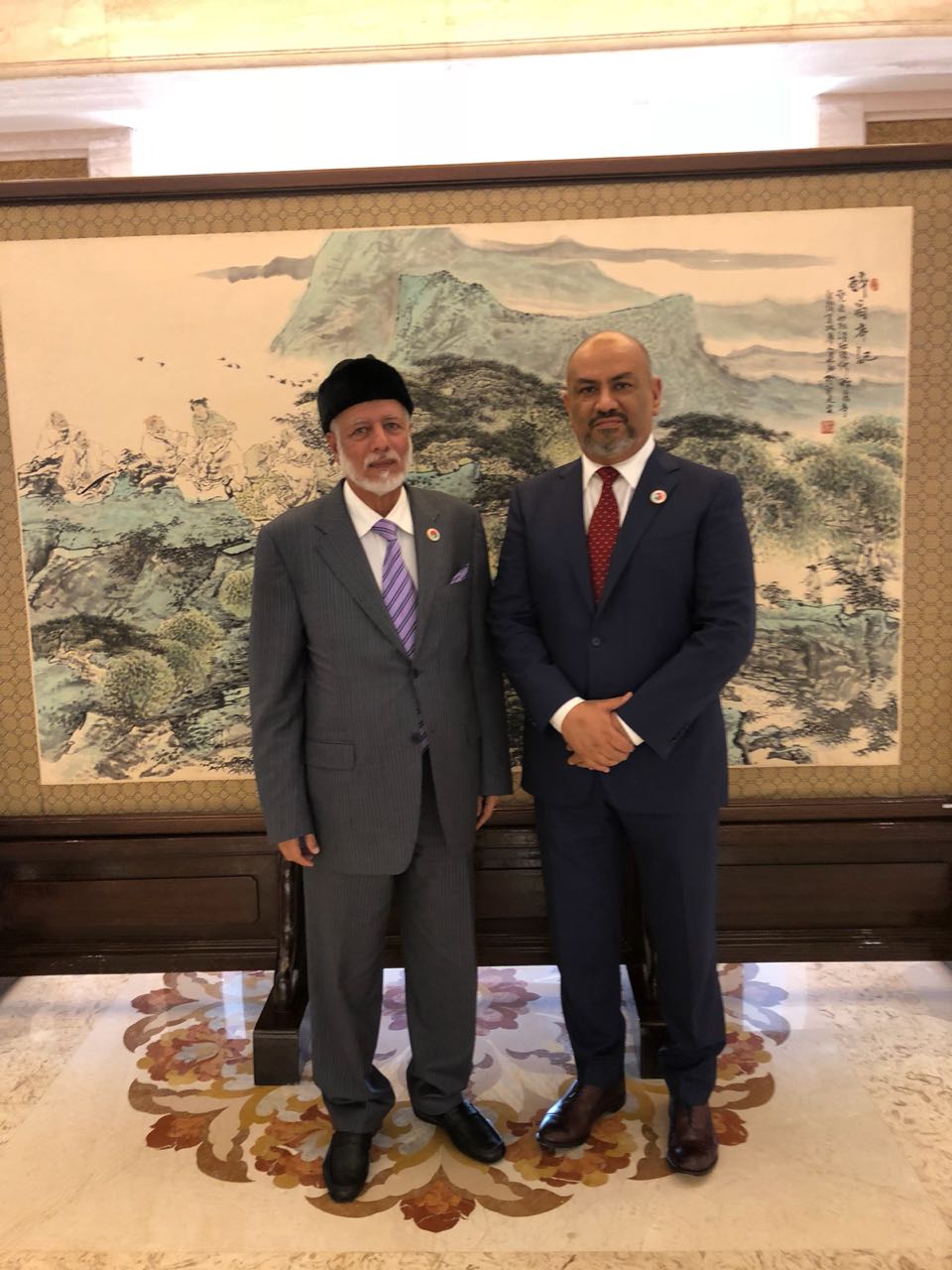 BEIJING-SABA
Foreign Minister Khalid Alyemanyand his Omani counterpart Yusuf bin Alawi discussed Yemen's political developments and the brotherly relations between Yemen and Oman.
In a meeting they held on the sideline of the Arab-China Cooperation Forum they are attending in Beijing on Tuesday, Alyemany stressed the Yemeni government's commitment to political settlement under the umbrella of the United Nations and based on the terms if reference agreed upon locally, regionally and internationally.
He reiterated that negotiations with the Houthi rebels outside these references would rather be a setback to the peace process in Yemen.
He praised the facilities offered by the Sultanate to Yemeni citizens wishing to travel out of and back to Yemen.
The Omani official expressed his hope that Yemenis will arrive at a political solution that will end the crisis and achieve security and stabilityin the country.