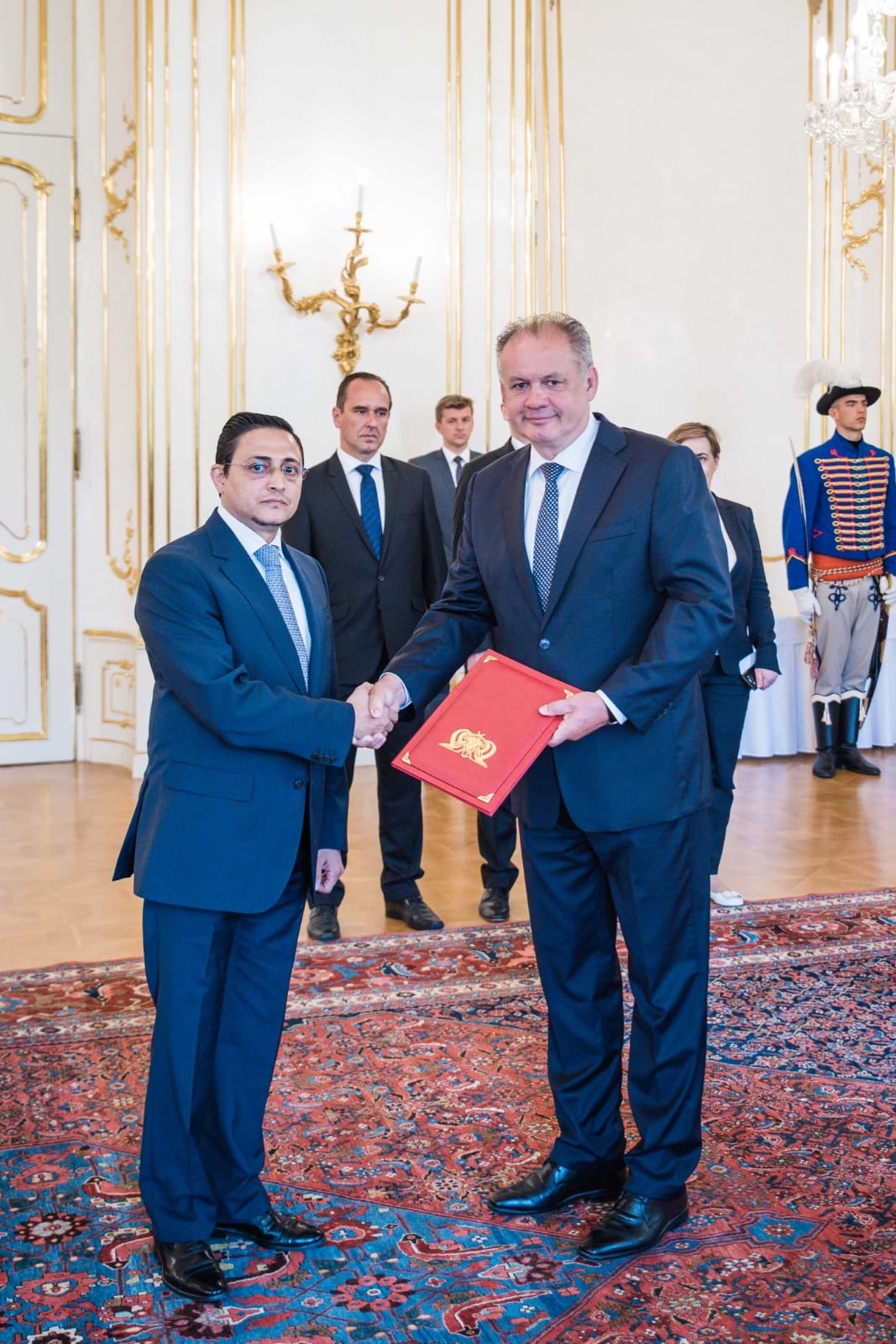 BRATISLAVA-SABA
President of Slovakia Andrej Kiska has received credentials ofHaithamShuga'ddin as an Extraordinary and Non-Resident Ambassador to Slovakia.
During the protocols of handing over credentials, Ambassador Shuga'ddin conveyed best wishes of President Abd-Rabbu Mansour Hadi to his Slovakian counterpart, hoping him full health and happiness and more progress and prosperity to the government and people of Slovakia.
He reviewed developments on Yemeni arena and efforts of the government for normalizing conditions in liberated areas.
He confirmed Yemeni government's welcome of peace efforts on the bases of the GCC Initiative, the Outcomes of the National Dialogue Conference and UN resolution 2216 to upend Houthi coup and finalize the political process in Yemen and building the federal state.
Ambassador Shuga'ddin valued support of the Republic of Slovakia to the government of Yemen in international forums.
For his part, the Slovakian President asked the ambassador to convey his best wishes to President Hadi, hoping success to the new ambassador in his duty for improving relations between the two countries.