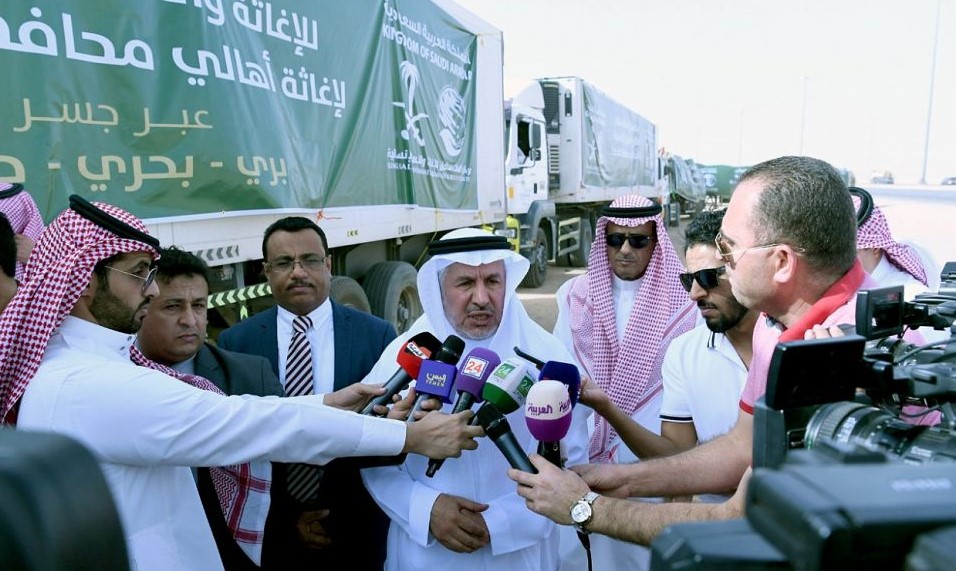 RIAYDH-SABA
Adviser at Royal Divan, General Supervisor of KSrelief Center Dr Abdulrahman Arrabi'ah along with Deputy Minister of Local Administrtion—Deputy Chairman of Supreme Relief Committee—Abdulsalam Ba-Abood launched Wednesday a relief convoy included 45 trucks carry out food, medical and shelter aids to the province of Hodeidah.
Dr Arrabi'ah stated that the convoy laden with 595 tons and 142kg of food, 186 tons and 320kg of dates, 95 tons of medicines and 48 tons and 400kgs of sheltering stuffs including tents, mattresses and blankets.
Ba-Abood highly praised noble stances and great deal of support of the Kingdom of Saudi Arabia to Yemen in different fields, deeply appreciating vitally important efforts made by KSrelief Center to offer relief and humanitarian aids to the people in need in all Yemeni provinces.
He said:" Humanitarian situation is considered to be a high top priority and it is given much attention by the government and Arab Coalition".