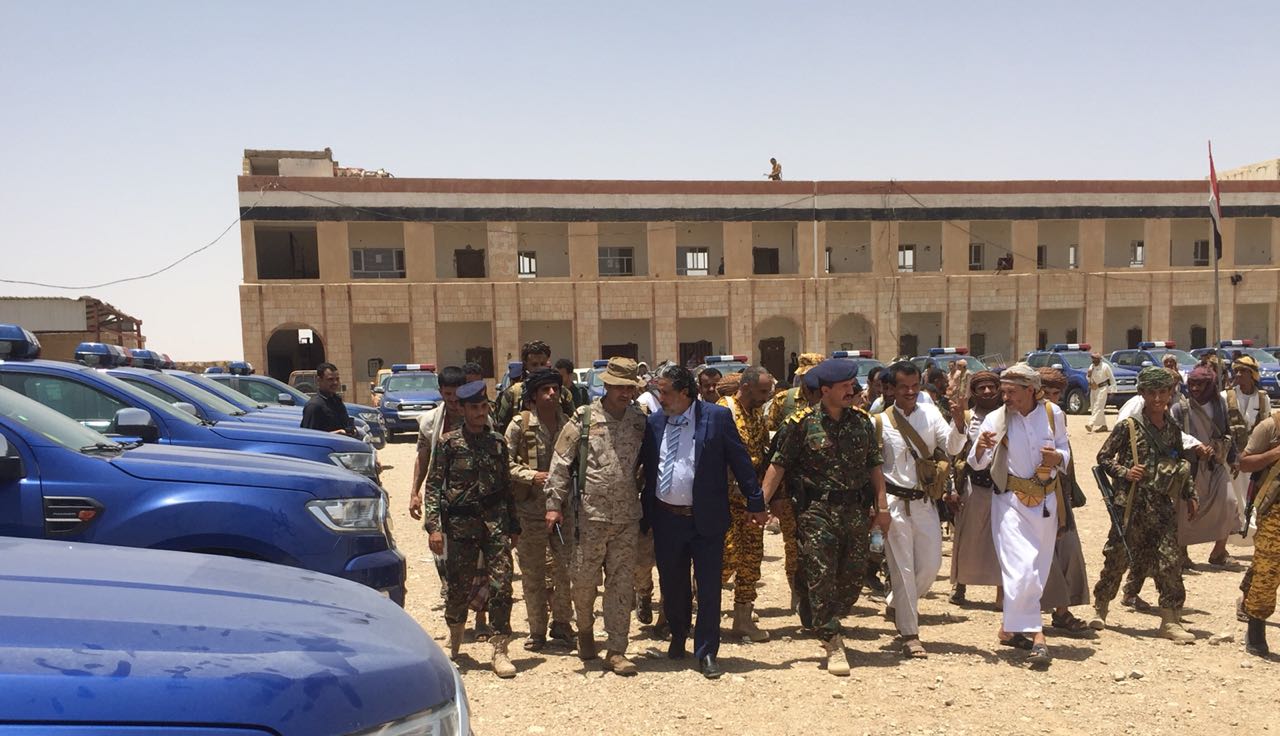 ALJAWF-SABA
Al-Jawf's Police General Administration received Monday 30 security pickup cars provided by Kingdom of Saudi Arabia (KSA) to help improving security services' action in the province.
Governor of Al-Jawf Maj. General Ameen Al-Akaimi highly appreciated KSA's support aimed to enhance security service in the province. He said" We appreciate the KSA leadership's support to Al-Jawf province in different field".
Al-Akaimi added:" It is our pleasure to receive such significant assistance from the KSA".
For his part, Chief of Al-Jawf security brigadier Saleem Assyaghi stated that this kind of support will significantly contribute toward improving the security authorities' action in the province.