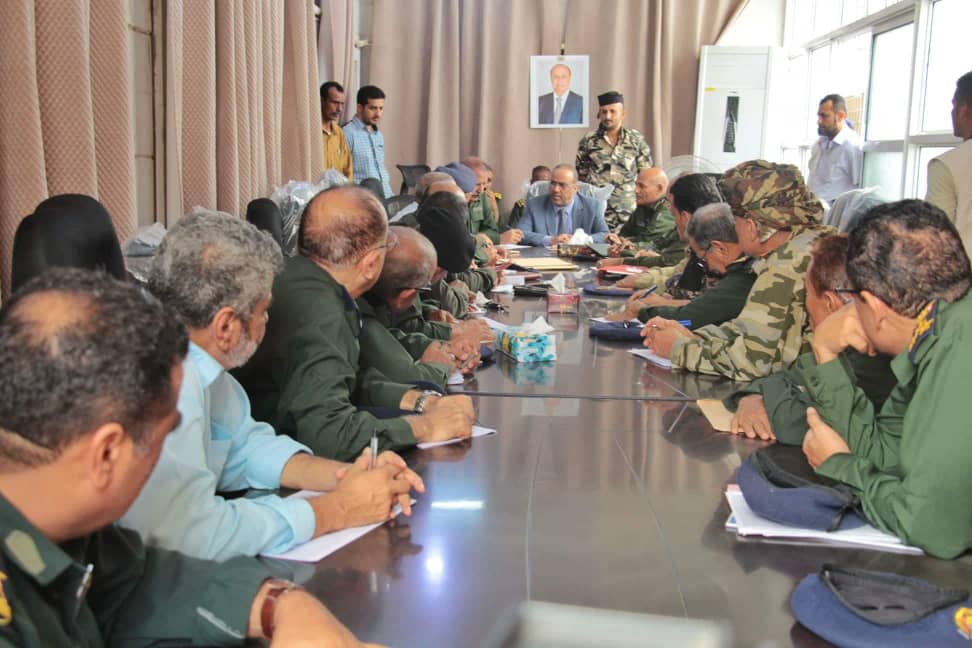 ADEN-SABA
Deputy Prime Minister, Minister of Interior Eng. Ahmed Almayssari chaired a preliminary meeting included senior officials of Ministry of Interior and security services.
The meeting aimed to discuss several topics pertaining to establishing security and improving the security services' actions.
The Minister detailed the meeting on the outcomes of his visit to the UAE and his meetings with the Crown Prince of Abu Dhabi, Deputy Commander-in- Chief His Highness Sheikh Momhammed bin Zayed Al-Nahyan and Deputy Premier, Minister of Interior (Lt Gen) Saif bin Zayed Al-Nahyan.
Almayssari described his state's visit as successful and fruitful helped to address a number of significant security issues in different held-government provinces.
Alymassari urged senior security officials in the Ministry of Interior to submit detailed proposals aiming to upgrade the capacities of security units and services.