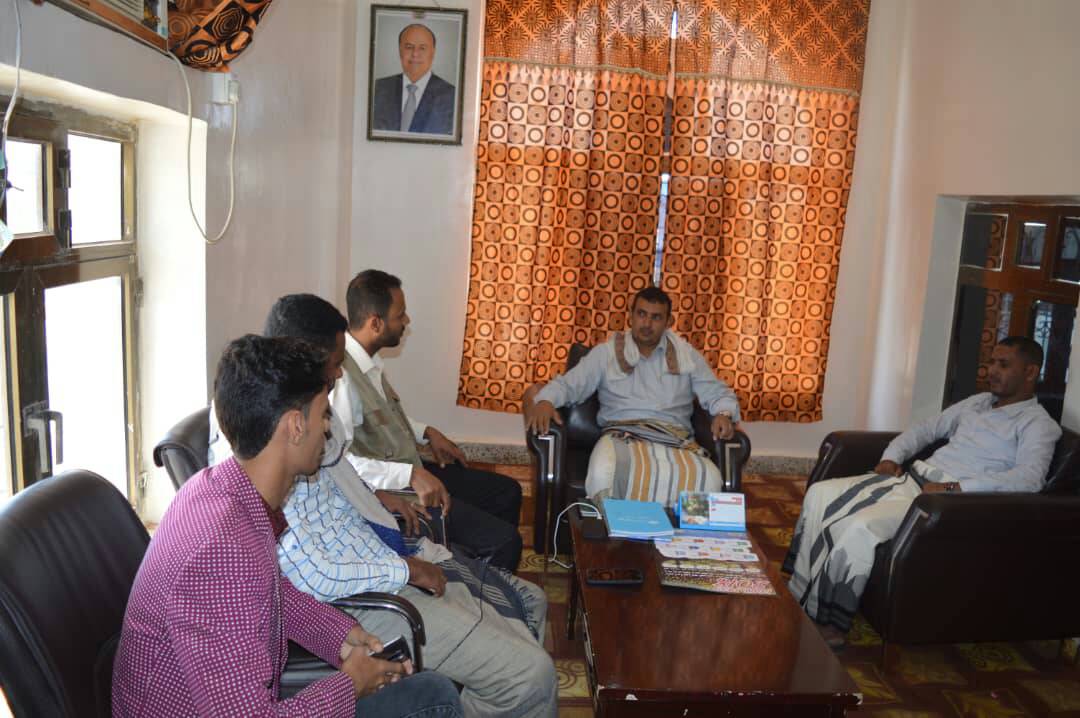 SOCOTRA-SABA
Governor of Socotra Archipelago Ramzi Mahrous discussed on Thursday with a number of local and regional organizations their interferences and aid to affected people in the province over Mekunu Cyclone hit the province few days ago.
He was briefed by Afaq Organization for Youth Development and Rehabilitation on the organization's interference in the project of regaining wildlife project affected by the cyclone and providing a package of aid for helping more affected families.
Mahrous also discussed with the Head of the Quick Response Team, who is implementing programs of the UNICEF Engineer Hussam Ghaithan interferences of the organization in the province and the most urgent needs.
He valued efforts of local, regional and international organizations, uttering readiness of the local authority for providing all facilitations to these organizations to play their role for alleviating suffering of the people and providing humanitarian services to them.