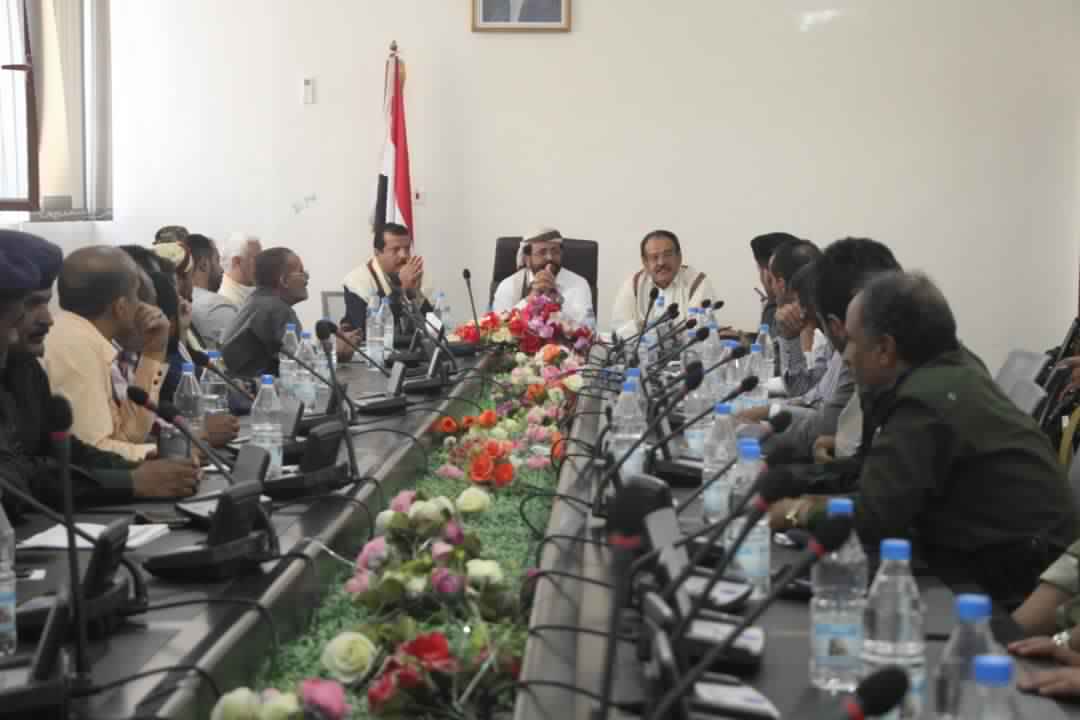 MARIB-SABA
Governor of Marib Maj. General Sultan Al-Arrada chaired a meeting Monday brought together senior officials of the judicial authority and law-enforcement security services
The meeting devoted to discuss topics relating to the requirements for bolstering the judiciary role in the province.
The discussions touched upon the challenges facing the judicial authorities. Potential solutions were also explored.
The governor gave a keynote word in which underscored the need to improve the judicial authority's action, promising to do his utmost to secure the necessary support for the judicial apparatuses so that they can do their job effectively.
Senior judges elaborately explained the problems facing the judicial services. They cited poor infrastructure, shortage of human resources as the most notable problems should be addressed urgently.