[12/10/2021 05:24]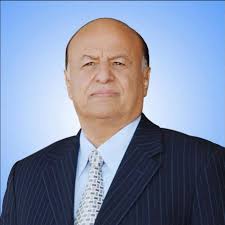 RIYADH-SABA
His Excellency President Abd Rabbo Mansour Hadi, the President of the Republic, made a phone call this evening with the Governor of Ma'rib, Major General Sultan Al-Arada, to get acquainted with the latest developments in the governorate and the progress of the battles on the fronts, including the siege of the Abdiya district by the Houthi coup militia.

His Excellency the President praised the heroism of the National Army and the valor of the popular resistance and the people of Marib in the face of the imamite and the danger of the theocratic Persian project in Yemen stressing the confrontation of the threat.

He praised the steadfastness and determination of the people of Marib in the face of the Iranian-backed Houthi militia, saluting the sacrifices made and offered by army, security establishment and tribal resistance.

His Excellency also praised the role of the Arab coalition countries through their support for the National Army and the Popular Resistance, which contribution had an active role in achieving successive victories over the coup militia.


---

President Hadi: Ages of Masters and Slaves gone, Yemeni peoples won't accept Iranian style-ruling

President congratulates Mauritanian counterpart on independence

Rajeh Badi sworn in as Ambassador of Republic of Yemen to Qater

President Hadi receives credentials papers of newly appointed ambassadors to Yemen

President Haid extols troops heroic fighting against Houthi militiamen

President Hadi praises Saudi positions supporting Yemen

President Hadi says we're open to all calls for peace, end war

President Hadi inspects conditions of people in Hodeida

President Hadi: Houthi militia proved warmonger

President Hadi phones Marib governor on latest developments