[03/10/2021 06:49]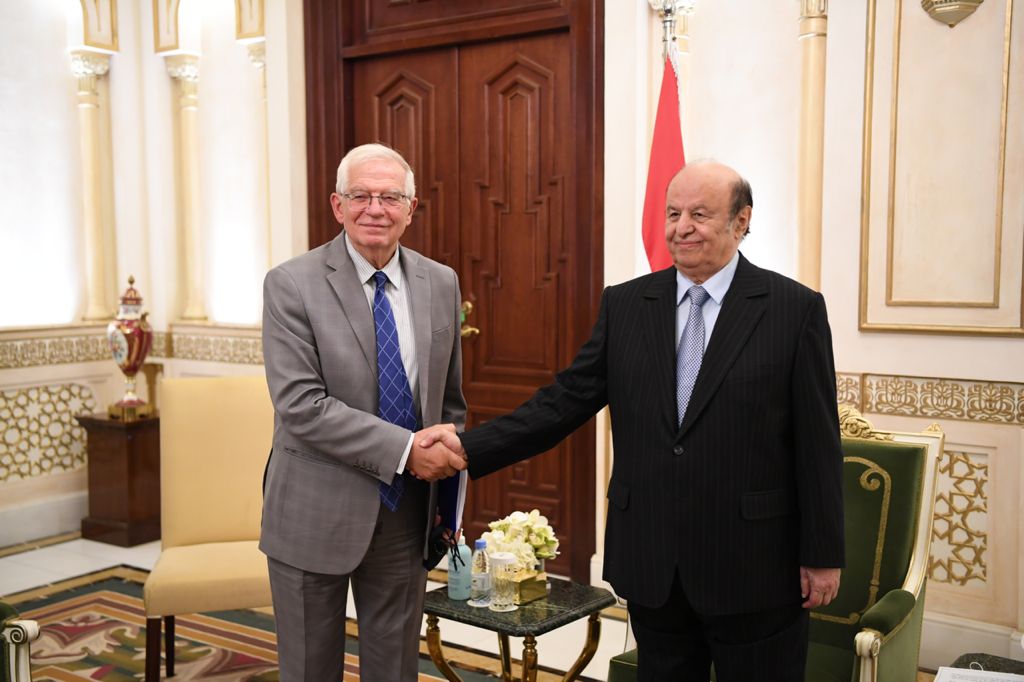 RIYADH - SABA
President of the Republic Abd-Rabbu Mansour Hadi received today the EU High Representative for Foreign Affairs, Security Policy, Vice President of EU Josep Borrell and his accompanying delegation.

President Hadi reiterated his keenness to achieve peace, to this end the legitimate government has offered significant concessions in order to stop bloodshed but Houthi militia continued to refuse come to peace.

He said" Our hands have continued to be extended for peace, we repeatedly call for ending war, establishing peace for the Yemeni peoples' interest".

The President blamed Iran-allied putschist Houthi militia for prolonging the conflict, worsening the Yemeni peoples' suffering.

He said" These militias and its bakers don't believe in co-existence and peace, they are only good at weapon language, this is clearly evidenced throughout peace negotiations including Stockholm consultations which the militia did not implement any article of it, it has just exploited the truce to threaten international marine navigation by laden-explosive boats".

The EU official confirmed the EU's supportive stance in support of Yemen and its legitimate leadership and the efforts to make peace.


---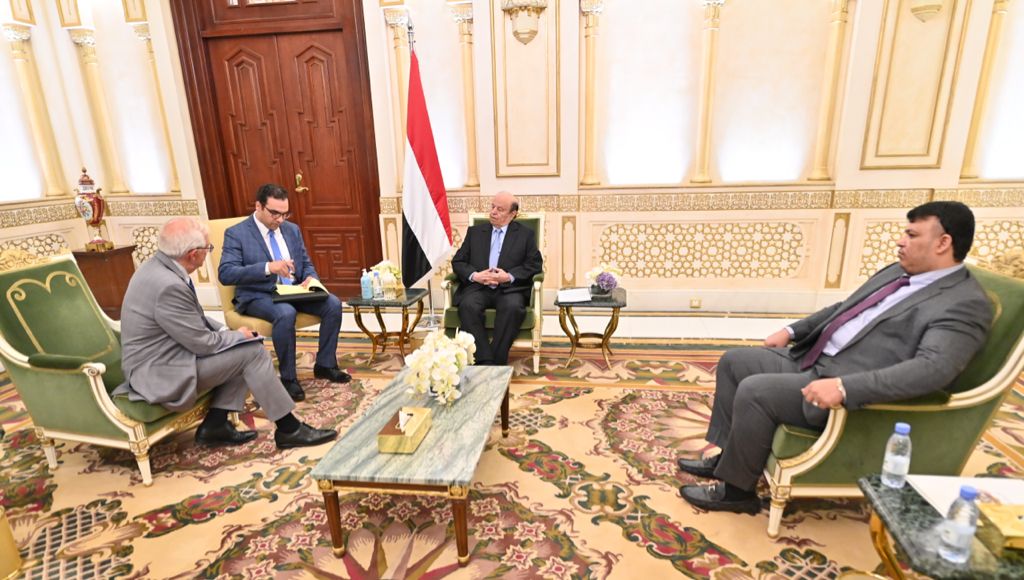 President Hadi: Ages of Masters and Slaves gone, Yemeni peoples won't accept Iranian style-ruling

President congratulates Mauritanian counterpart on independence

Rajeh Badi sworn in as Ambassador of Republic of Yemen to Qater

President Hadi receives credentials papers of newly appointed ambassadors to Yemen

President Haid extols troops heroic fighting against Houthi militiamen

President Hadi praises Saudi positions supporting Yemen

President Hadi says we're open to all calls for peace, end war

President Hadi inspects conditions of people in Hodeida

President Hadi: Houthi militia proved warmonger

President Hadi phones Marib governor on latest developments