[01/09/2019 12:23]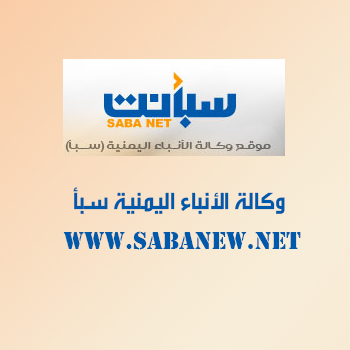 GENEVA-SABA
The rise of arrests and raids against civilian homes in the Yemeni port city of Aden rises deep concerns, 'Euro-Mediterranean Organization published on its website.

The Geneva-based human rights organization cited gathered information which indicate that the number of arrests in one day, Friday 30 August, had reached 400 people.

"Arrests and house raids, carried out by the UAE-backed Security Belt, targeted military and civilians supporting President Abd Rabbo Mansour Hadi's government, the legitimate government of Yemen, in the northern governorates, as well as in Shabwa and Abyan," it said.

"Witnesses and tribal sources said that a group belonging to the Security Belt forces stormed the house of a commander belonging to the Hadi government in Dar Saad district, north of Aden last Thursday and killed his brother.

"Eyewitnesses said that on August 28, 2019, the Security Belt forces executed four prisoners inside a hospital after they were injured in a UAE Air Force raid on one of their positions in Sarh Neighborhood in Zanzibar city, the center of Abyan province.

According to witnesses, on the same day, the Security Belt forces also executed wounded soldiers of the Hadi's government while receiving treatment at Al-Razi Hospital in Jaar city, which witnessed a fierce fighting between the two sides.

A video on Twitter showed Security Belt soldiers kicking an officer of the Hadi government with their feet as they insulted him before stabbing him to death. The Security Belt also stormed homes of Hadi government military commanders and executed guards, according to Abyan's security chief, Ali Nasir."


---

FM: Evacuating all Yemeni citizens in Port Sudan evacuated

Arab-Chinese Forum puts emphasize on the unity, sovereignty and territorial integrity of Yemen

Interior minister receives Norwegian MP

MASAM removes 875 Houthis-laid landmines in a week

Leadership Council chair praises GCC for supporting Yemen and its just cause

Higher Education Minister reviews with ILO implementing apprenticeship program

President al-Alimi congratulates Turkish president on winning elections

Yemen participates in Arab Atomic Energy Meeting

President al-Alimi convenes high-profile meeting includes Speakers of Parliament, Shura Council

Head of Central Agency for Census discusses with ILO representative partnership efforts