[16/10/2018 02:06]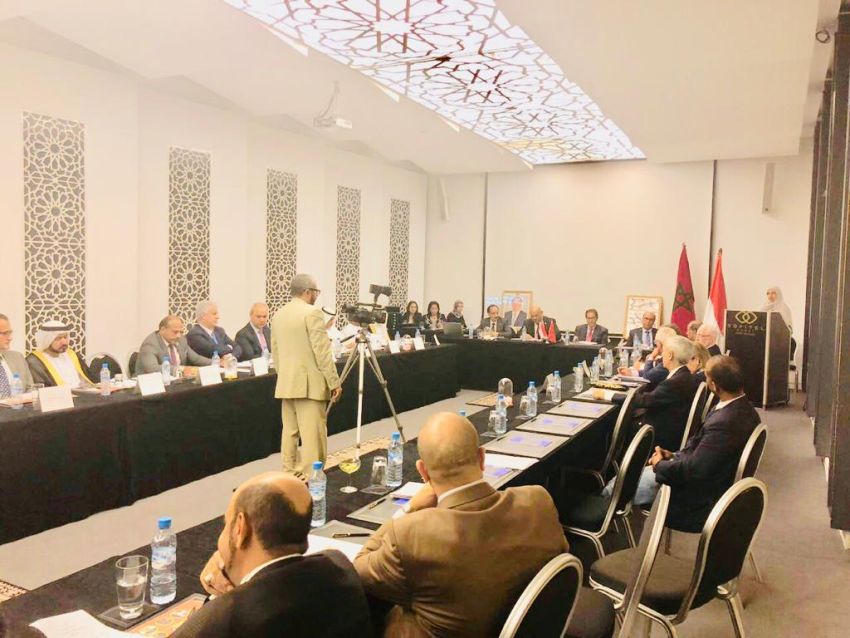 RABAT-SABA

Minister of Foreign Affairs Khaled al-Yemany has said the brotherly relations between Morocco and Yemen date back to historical ages and have joint civilization.

In a symposium on Yemeni-Moroccan relations entitled "Yemen and Morocco, one history and joint future" held on Tuesday here, al-Yemany explained that the civilization and language of Amazigh resemble the civilization and language of Himyar and Saba in Yemen.

"Despite of geographical distances, every sign of arts and the beautifulness and amazing architecture, traditions and social rituals, or accents reveal that our half came from Arab Amazigh," said al-Yemany.

"Similarly sons of Yemeni Saba, Himyar and Awsan civilizations came to Morocco and to every Arab country to confirm unity of the Nation and co-existence and every existing split is just a mere emergency moment would end," he added.

He praised Morocco for supporting Yemen's issue and for joining the Arab Coalition for restoring the state in Yemen.

He confirmed that Yemen will continue to be supporter to Morocco and its unity and stability as part of Yemen's stability.

In the end of the symposium, the former Moroccan Ambassadors to Yemen have been honored and Yemeni Ambassadors to Morocco have been also honored.




---

FM: Evacuating all Yemeni citizens in Port Sudan evacuated

Arab-Chinese Forum puts emphasize on the unity, sovereignty and territorial integrity of Yemen

MASAM removes 875 Houthis-laid landmines in a week

Leadership Council chair praises GCC for supporting Yemen and its just cause

Higher Education Minister reviews with ILO implementing apprenticeship program

President al-Alimi convenes high-profile meeting includes Speakers of Parliament, Shura Council

Family killed and wounded as they drove over Houthi landmine in north Yemen

National Investigation Committee holds discussions with a team of Yemen Sanctions Panel

Eryani condemns Houthi storming of annual meeting of Baha'i sect and arrest of 17 participants

Dr. Abdullah al-Alimi praises American role in fighting terrorism, controlling weapons smuggling