[29/06/2018 02:36]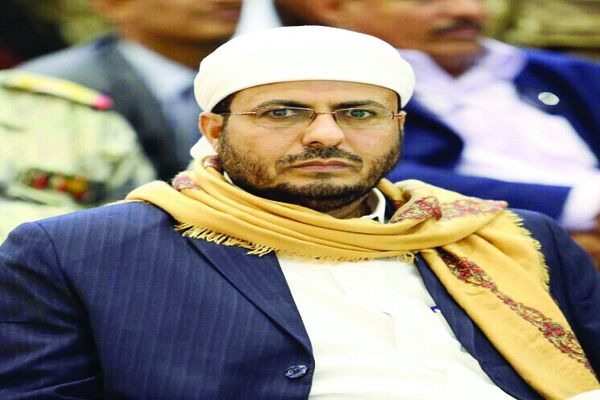 MARIB-SABA
Minister of Endowments and Guidance Dr Ahmed Attiah described Houth coup d'état as the most perilous rebellion in Yemen's temporary history because it has come with sectarian sedition and obsolete dynastical thought that Yemeni peoples have categorically rejected.

In Friday's sermon he delivered at the Great Mosque in the city of Marib, he stated that Houthi militia's coup aimed to control Yemen by one single group that claims to have divine right to rule so that it divides the Yemenis into two main groups: one should be ruler, the other should be ruled.

Attiah said" Yemeni is a republic and democratic country can't be ruled except by Shoura ( consultative and representative manner), Houth will never rule us by his Iranian dynastical scheme, nor any individual, political party or tribe cad do, anybody may think Yemen is easy takeover he is wrong".

The Minister cited serious damages that Houthi coup has caused in all walks of life." Houthi coup has proved lethally harmful for religion, lives, mind, property and dignity. They killed thousands, displaced millions, destroyed mosques, cities and villages, all for a devilish whim and proxy for Iran that seeks to reach out to the Two Holly Mosques".




---

Marib Dep. Governor welcomes humanitarian partnership with Swiss Medair organization

Houthi terrorists pulverize villages in Taiz city

Foreign Minister confers with British Ambassador over peace efforts

Interior Ministry participates in the 14th meeting of the Interpol Working Group on Cybercrime

Parliament Speaker, UN's Envoy discuss peace efforts

Leadership Council chairman receives UN Special Envoy

First national meeting on nutrition in Yemen held

Annual meetings between government and IMF held in Amman

FM discusses with UN Envoy peace process

Houthi militia destroys house of deputy interior minister in Sana'a