[09/05/2018 03:48]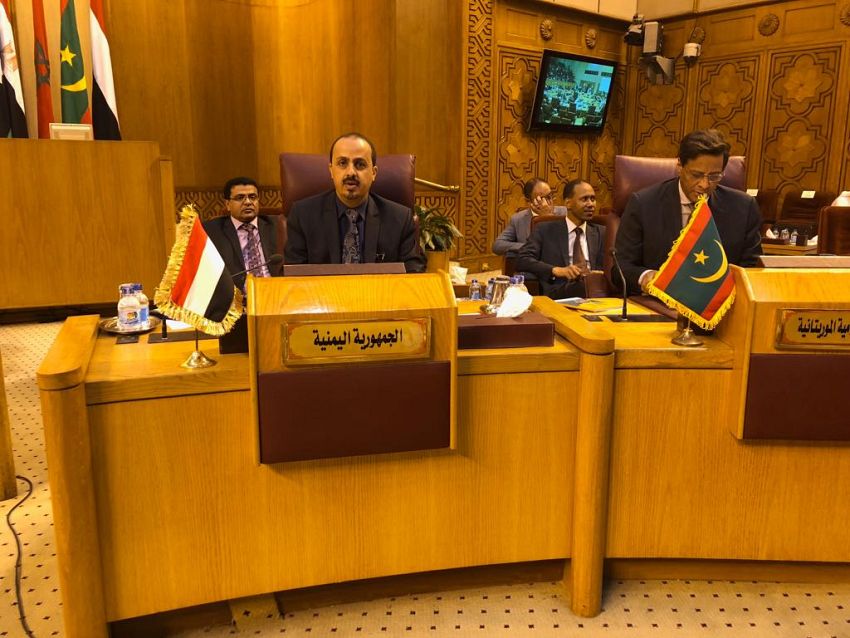 CARIO-SABA

Minister of Information Muamer Al-Iryani attended the meetings of the 49th Round of the Council of Arab Ministers of Information which held in Cairo. The event coincided with celebrating the Arab Media Day.

On the occasion, the Minister of Information gave a speech in which he touched upon the Yemeni peoples' scourge as a result of the Houth rebel militia's coup against the State and its institutions.

He said:" Legitimate Yemeni leadership headed by President Abd-Rabbu Mansour Hadi has been working alongside Saudi-led Arab Coalition and International Community to put down the coup and regain control over all Yemeni region and re-normalize the situations and reinstate the State's authorities".

The Minister has made clear that President Hadi is very keen on establishing a sustainable peace that based on the three terms of references, GCC' s Initiative, outcomes of the National Dialogue and INSC resolutions, namely 2216.








---

Prime Minister urges stepping-up efforts to maintain fuels, cooking gas supplies

Dutch Smith Company: operations to unload crude oil, dismantle Safer Tanker to start in June

Up to 1027 Houthis-laid landmines removed in 2nd week of March

Al-Bahssani: Anybody wants to join military service, must devote himself to serve the country

Al-Ashwal discusses with head of women committee supporting women and small business owners

Transport Minister discusses with Japanese Charge d'Affaires supporting transport sector projects

Brigadier General Tariq Saleh lays foundation stone for solar power station in Taiz

Yemen, Qatar discuss activating health cooperation protocol

Inaugurating headquarters for the Yemeni Red Crescent Society branch in Marib

PM confirms government's support for judiciary, with all its institutions,