[06/11/2017 12:49]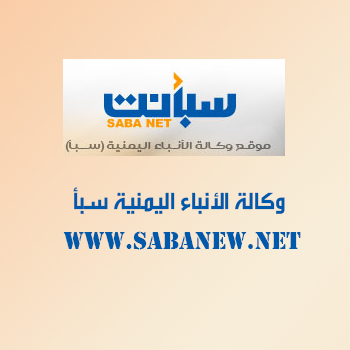 RIYADH-SABA
The Arab Coalition has said that examinations of the debris of the ballistic missile launched by the Houthi rebel militias and intercepted by the Saudi defenses near Riyadh "confirmed the involvement of the Iranian regime in manufacturing these (ballistic) missiles and smuggling them to the Houthi militias in Yemen for the purpose of attacking the Kingdom, its people, and vital interests".

The militias fired a missile with a range of 900 km toward Saudi Arabia before the Saudi military intercepted it on Saturday and prevented any casualties from occurring .

The statement accused Iran of violating United Nations Security Council Resolution 2216, which prohibits countries from supplying weapons to Yemeni armed groups.

The statement, which the Saudi Press Agency published, read: "Iran's role and its direct command of its Houthi stooge in this regard is a clear act of aggression that targets neighbors, and endangers peace and security in the region and the whole world. Therefore, the Arab Coalition's Command considers this a blatant act of aggression … and could amount to an act of war against the Kingdom of Saudi Arabia."

The statement noted that – as a precautionary measure - Saudi Arabia would temporarily shut all Yemeni ground, air and sea ports while investigating how the missiles reached in to Yemen. This closure, however, will not affect humanitarian and health aid deliveries, according to the statement.

The statement called on the international community and the UN Security Council in particular to hold Iran accountable for its violation of the UNSC resolution no. 2216 and principles and provisions of the international law "by its direct involvement in the illegal smuggling and armament of its aligned militias of the Houthis; endangering the global peace and security; aggression against the Saudi people and land; and violating the resolutions that seek to end the coup d'état and restore the (Yemeni ) government."


---

President of Leadership Council, Chinese President discuss latest Yemen developments

Chinese-Gulf Summit affirms support for Leadership Council in reaching solution

Supreme Council of Gulf States affirms support for Presidential Council

Saudi Arabia Crown Prince affirms support for efforts of comprehensive solution in Yemen

Parliament Speaker inspects expanding constructions in Makah Port

President al-Alimi arrives in Riyadh to contribute to Arab-Chinese Summit

Al-Eryani: Iran's regime continues supply Houthi militia with weapons

President al-Alimi flies to Riyadh to participate in Arab-Chinese Summit

Basohaib discusses with Pragma capacity building program for planning ministry's personnel

Japan offers package of humanitarian aids worth $19 million