[09/05/2017 06:54]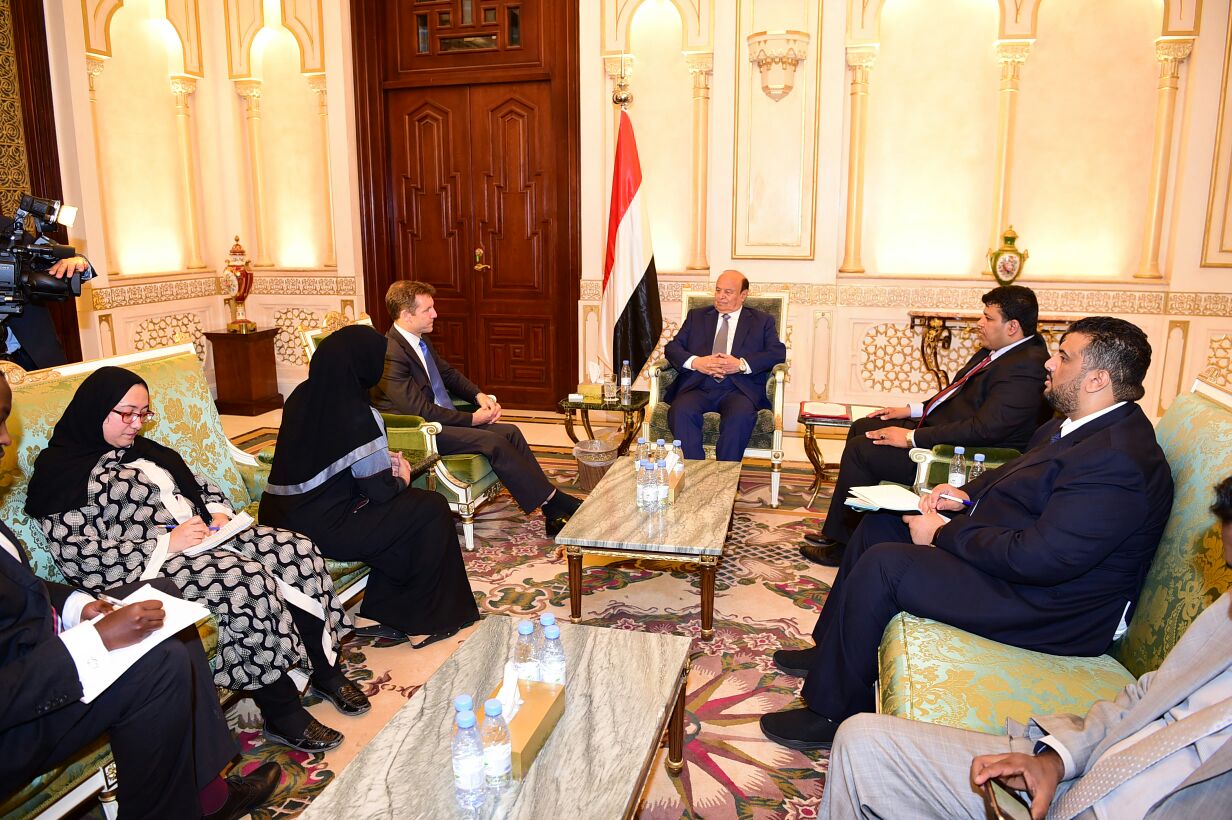 Riyadh (Saba)- President Abdo Rabbu Mansour Hadi on Tuesday received here UK Ambassador to Yemen Simon Shercliff, discussing distinguished relations between Yemen and Britain, and how to enhance them at different levels.

They also dealt with Yemen's updates and consequences of the siege and war launched by the Houthi Saleh militias on a number of areas and cities.

President Hadi reiterated his commitment to peace which puts an end to the suffering of Yemenis and begins a new phase which will guarantee the creation of a federal Yemeni state.

The president made clear that peace must be realized on the outcomes of the National Dialogue Conference, the GCC-brokered deal and the UN resolutions on Yemen, particularly the UN Resolution 2216, praising the UK's positions supporting Yemen in different international forums.

For his part, the UK ambassador reiterated that his country will support Yemen's constitutional legitimacy to realize the aspirations of the Yemeni people, and ensure peace, security and stability.



---

President Hadi praises significant advancements gained by armed forces in different flashpoints

President Hadi learns from Marib's Governor on the overall situation in the governorate

President Hadi: Wresting Bayhan districts from Houthi militiamen a step toward retaking all regions

Hadhramout Governor informs president on latest developments

President is briefed on the victories of the army in Osailan, Shabwa

President emphasizes activating COCA, revising performance of CBY

President receives Russian Ambassador on ending duty in Yemen

Shabwa new governor sworn in front of president Hadi

Mohammed bin Adyeu appointed advisor of the President of the Republic

President Hadi receives Saudi Vice Defense Minister