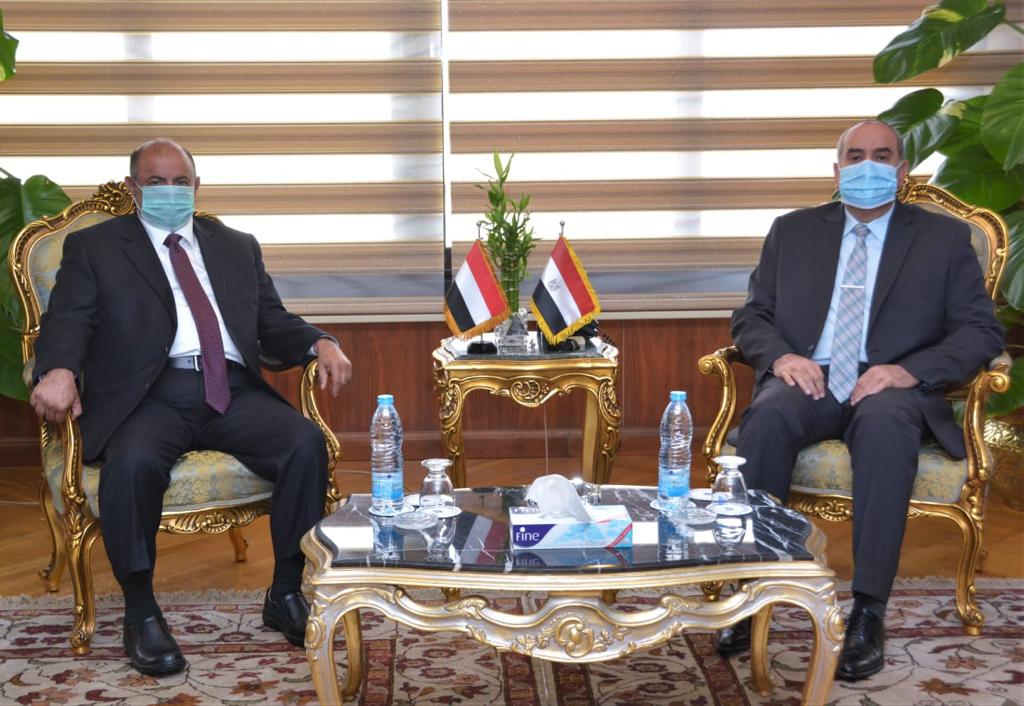 CAIRO-SABA
Yemen and Egypt have agreed on forming a committee for setting up a joint mechanism for improving air transport cooperation between the two countries.
In the meeting between Deputy Prime Minister, the Acting Minister of Transportation Salim al-Khanbashi with Egyptian Minister of Civil Aviation Mohammad Manna' on Monday, the two parties discussed boosting cooperation in field of air transportation and activating agreements and memos of understanding in this field.
The two parties also discussed qualifying and training Yemeni cadre in all aviation fields and metrology.
While al-Khanbashi praised cooperation between the two countries, the Egyptian minister welcomed suggestions and ideas made in the meeting.