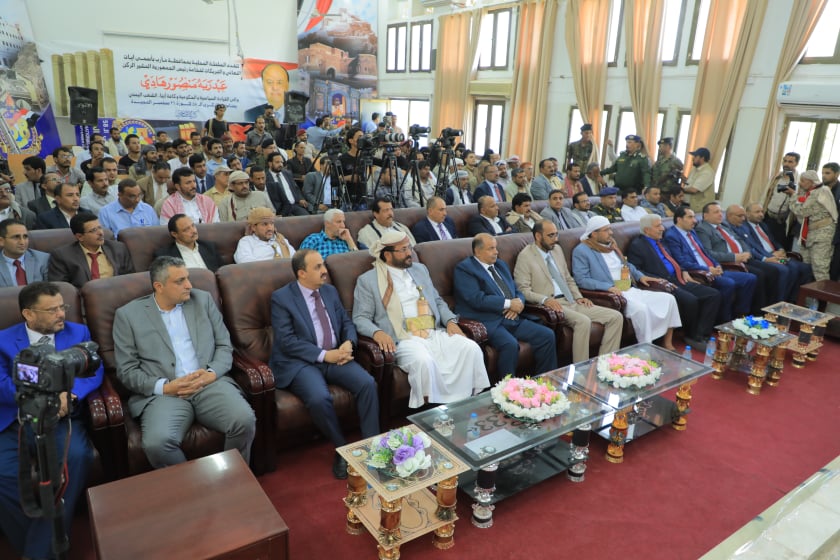 MARIB-SABA
The Deputy Prime Minister in the Caretaker government Dr. Salim al-Khanbashi along with the government team who are on a visit to Marib attended Monday a ceremonial event organized by the local authority to commemorate the 58th of the 26th of September Revolution.
Al-Khanbashi delivered a keynote speech in which he glorified the 26th of September revolution, describing it as one of the most historic events of Yemen's recent history.
He also highly appreciated the great sacrifices have been made by the national military troops along with the local resistances in the ongoing battles against the militia militants in Marib, Aljawf, Albaidha and other Yemeni governorates.
For his part, Marib governor Maj. General Sultan al-Arradah addressed the audience, in which he celebrated the 26th of September revolution saying" the 26th of September revolution was a turning point in Yemen's modern history, removed the imamate despotic tyranny opened a new chapter of freedom, dignity and development".
Al- Arradah added" the Yemeni people today capable to defeat the new imamates "Houthis" as they toppled the imamate dynasty and established the republic in the 26th of September revolution".