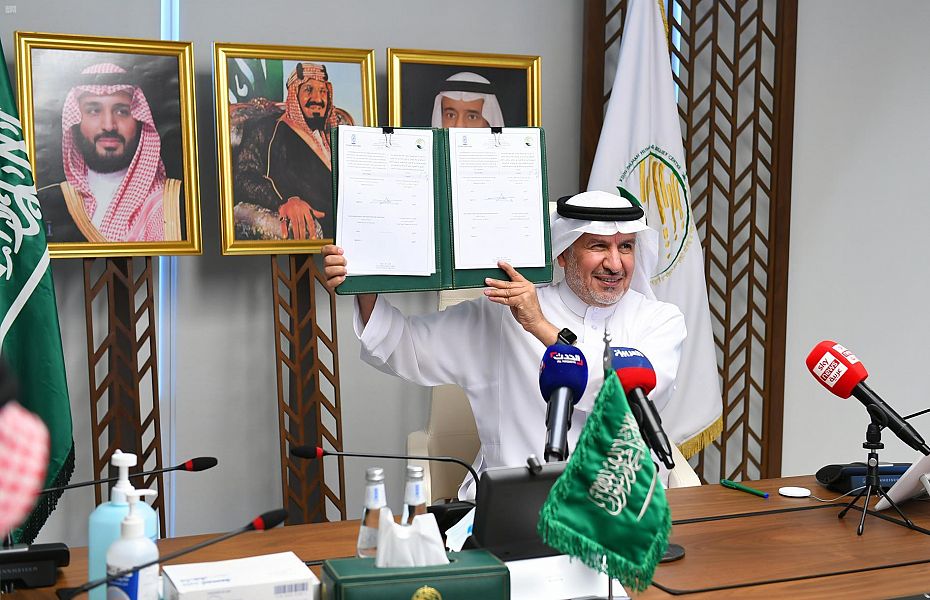 RIYADH-SABA
King Salman Relief and Humanitarian Activities Center signed Monday a treaty with the International Organization for Migration a treaty for implementing projects in fields of shelter, education and camps in Marib, Aden and Lahj.
The treaty, which is included in the Humanitarian Response Plan to Yemen 2020, worth USD 15 million.
Up to 224,918 people will benefit from the treaty.
Signed in Riyahd, the treaty aims at providing emergency services to displaced people, improving educational services to them and recovering educational sector over current crisis and displacement.
The treaty comes in the framework of projects implemented by the center in cooperation with the organization in a number of countries, including Yemen and in the framework humanitarian and relief projects provided by Saudi Arabia to all Yemeni people.