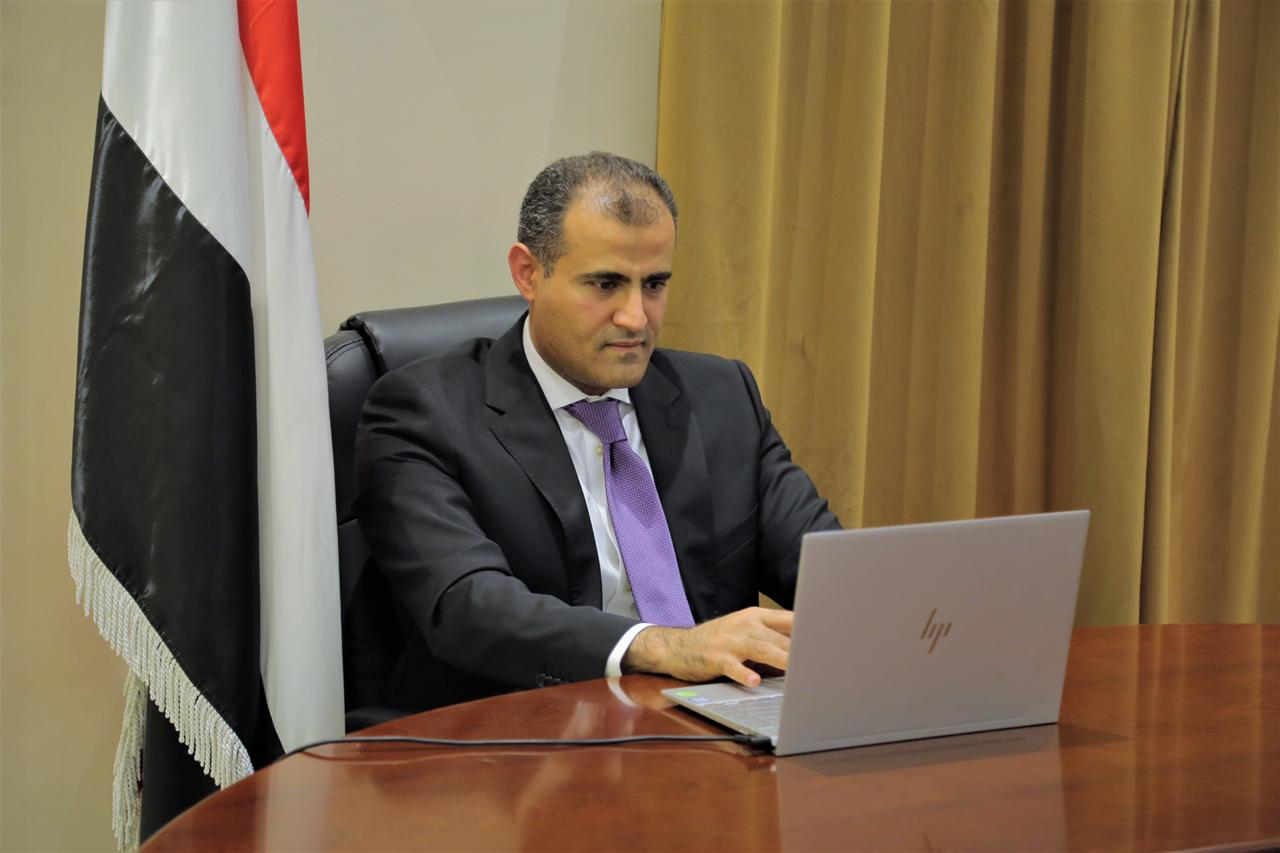 RIYADH-SABA
Foreign Minister Mohammed al-Hadrami voiced appreciation for the European Union (EU) for its continuous support for Yemen in different fields, namely humanitarian and relief aids.
His remarks came during a virtual session he held Monday with the Deputy General Director of the General Department for the Humanitarian Operations in the EU Michel Collyer and the Head of the Department of Disputes and Humanitarian Affairs in the Sweden Foreign Ministry Carl Skaw and the EU Ambassador to Yemen Hans Grundberg .
The discussions focused on the humanitarian situation in Yemen and the follow-up of the outcomes of Brussels conference of the senior officials who are interested in the humanitarian crisis in Yemen. The gathering convened on 12-13 February 2020.
The EU officials reinstated that the EU support for the humanitarian actions in Yemen is continuing.
They indicated that the EU donor countries are intending to run air bridge to deliver more humanitarian aids to Yemen.