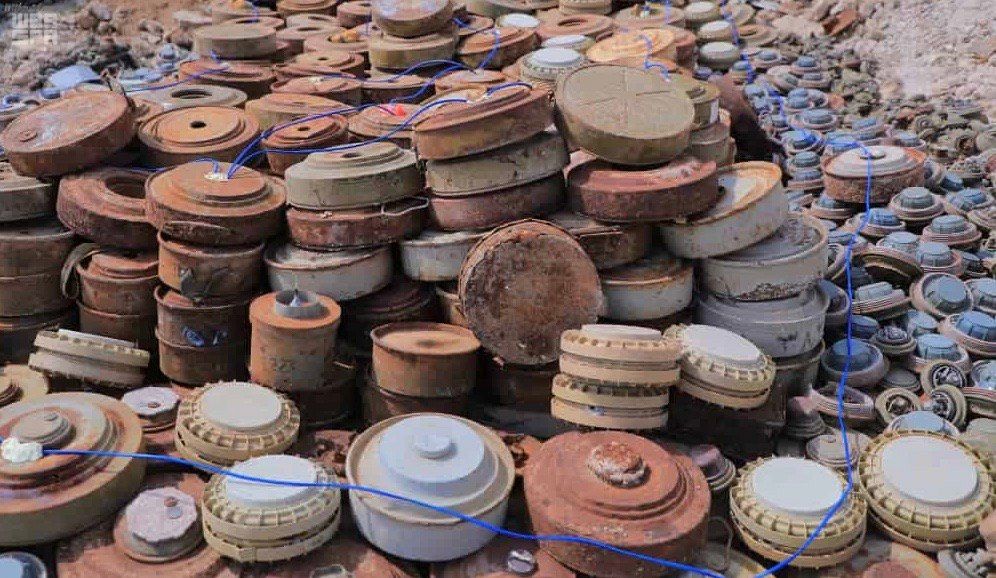 RIYADH - SABA
KSrelief Demining Project in Yemen "MASAM" managed to pull out 1092 of landmines and explosive devices in the first week of July 2020.
As many as 173 thousands of landmines, UXOs and explosive devices have been removed by MASAM since it has commenced it demining mission in the country.
These large amount of landmines laid-down by Iran-backed Houthi rebels in different parts of the country.