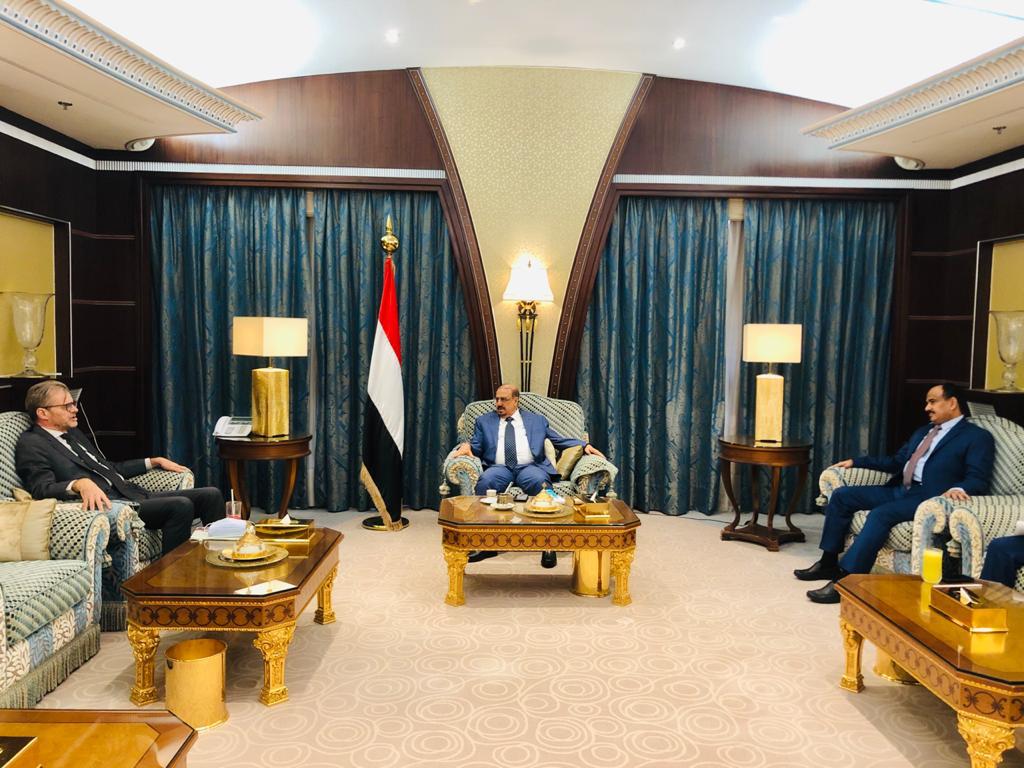 RIYADH - SABA
Speaker of Parliament Sultan al-Brakani met on Thursday with the French Ambassador to the Republic of Yemen Christian Testu.
They discussed the situations in Yemen and the underway efforts to make peace and implement Riyadh Agreement.
The French Ambassador affirmed his country's support for the efforts have been made by the Kingdom of Saudi Arabia to put the Riyadh Agreement in place to maintain Yemen's security, unity and territorial integrity.
He also stated that France supports the UN envoy's proposal for establishing cease-fire and handling the economic and humanitarian situations.
Testu stated that his country is supporting the legitimate government and leadership headed by President Abd-Rabbu Mansour Hadi.