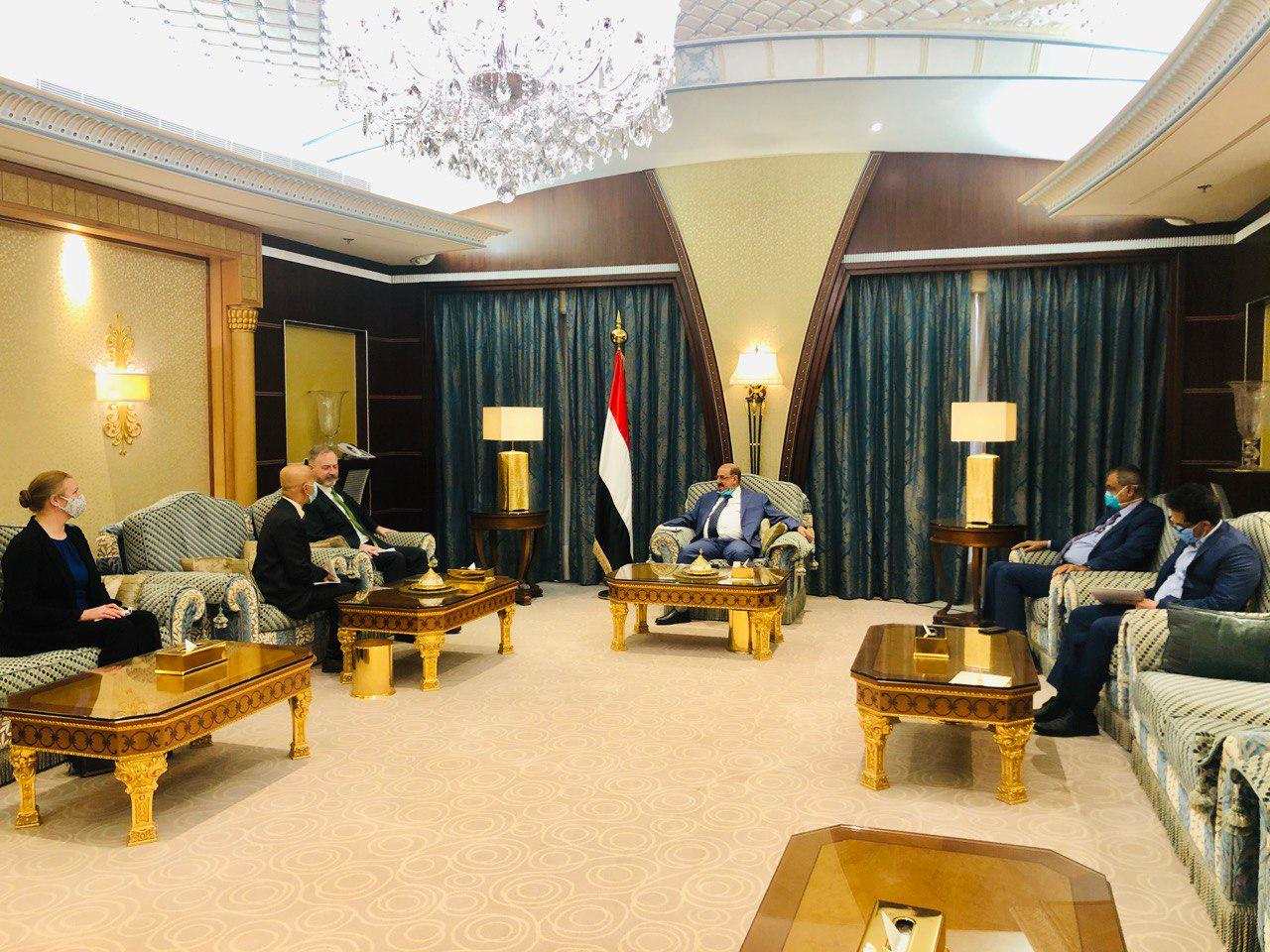 RIYADH - SABA
Speaker of Parliament Sultan al-Brakani and Deputy Speaker Mohammed Ali Ashdadi met on Thursday with the American Ambassador to the Republic of Yemen Christopher Hensel.
The session intended to discuss the situations in the Yemeni national arena including the ongoing warfare triggered by the Houthi rebel militia, the humanitarian situations and the UN-led peace efforts and calls for establishing a comprehensive cease-fire and making peace through Mr. Griffiths's proposal and implementing Riyadh Agreement.
The two sides have stressed the importance of supporting the efforts of the UN envoy Martin Griffiths to establish cease-fire and the peace plan that is based on the terms of reference and international resolutions in relevance.
The American diplomat stated that the US is going to work jointly with the international partners to support all efforts aiming to put an end of the Yemeni peoples' suffering.
He stated that the US will continue to be an active partner with Yemen, doing its utmost to support all political, economic and humanitarian plans, working with the Saudi-led Arab Coalition and International Community to help the Yemeni people and establish peace in Yemen.