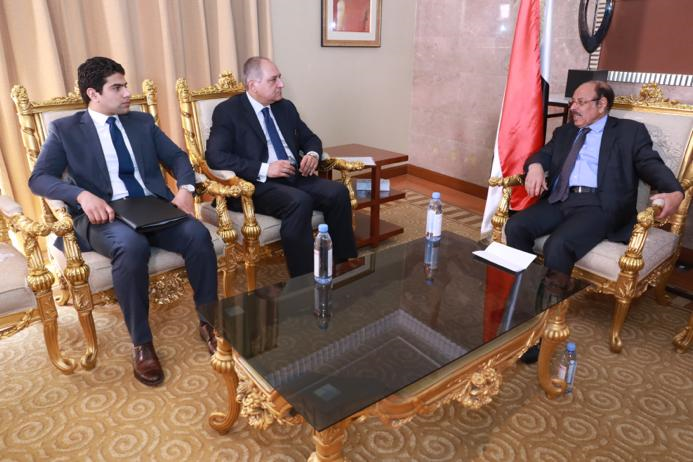 RIYADH-SABA
Vice President (Lt Gen) Ali Mohsen Saleh praised the robust fraternal relations between the Republic of Yemen and the Arab Republic of Eygpt, describing the Yemeni-Egyptian relationship as strategic and historic.
His remarks came as he met Wednesday with the Egyptian Ambassador to our country Ahmed Farouq.
Mohsen expressed deep thanks and gratitude to the Egyptian leadership headed by Field Marshal Abdulfatah al-Sisi for Egypt's significant support for the Yemeni people at this critical moment and different stages.
The Vice President pointed out to the constant escalation by Houthi militia, lambasting the rebels for proloning the war and spoiling peace efforts.
Mohsen stated that the legitimate leadership headed by President Hadi, backed the Saudi-led Arab Coalition has been determined to defeat the Iranian's scheme aims to destablize Yemen, the region and the security of International marine routes and water passgeways.
The Egyptian Ambassador reiterated his country's supportive stance in support of the legality, Yemen's security and stability.