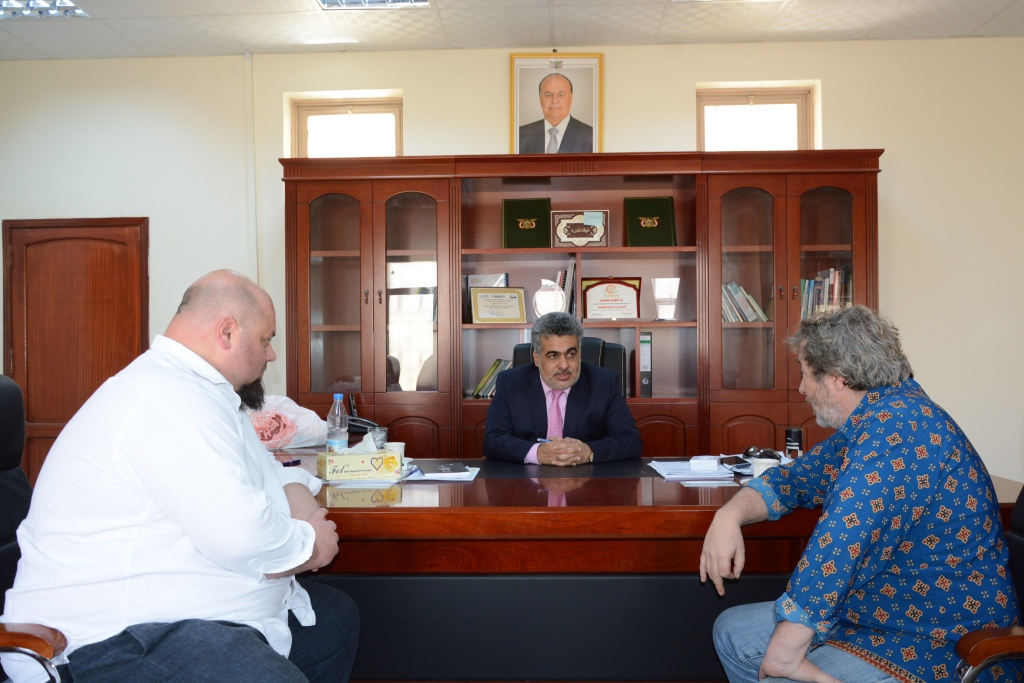 ADEN-SABA
Deputy Minister of Planning and International Cooperation NizarBasuhaiband the Chief of the Belgium organization Doctors without Borders Rafael Veit agreed Tuesday on opening a hospital in Dhale' province for providing services to citizens.
The meeting discussed projects of the organization and mechanism of priorities and needs in different fields in a number of provinces, mainly Abyan, Shabwa andTaiz in addition to Assabaiha area.
Basuhaib also signed with the Regional Director of Care International Haron Brent contracts for implementing a number of service projects in water field. The two parties- in attendance of the organization's director in Aden Itfikar al-Saqqaf- discussed after signing the contracts efforts of the organization for implementing more projects in different domains including water and education.
Dr. NizarBasuhaib discussed with Director of UNICEF's Office in Aden Charles Nozoki boosting cooperation and coordination between the organization and the ministry of planning and following up the organization's activities and future projects.
On a relevant context, Deputy Minister Basuhaib stressed in his meeting with the team of the Danish Refugees Council significance of correcting the organization's activities in accordance to defined rules included in the treaty signed by the ministry and the council in field of demining.
He confirmed necessity of providing technical tools by the center to the demining program for continuing its work in Dhale' Province and the Western Coast and activating the project of helping victims.
Basuhaib also discussed with the Director of the International Rescue Committee Frank Manos efforts of enhancing cooperation between the two parties and mechanism of implementing programs and projects in fields of water, shelter and others.