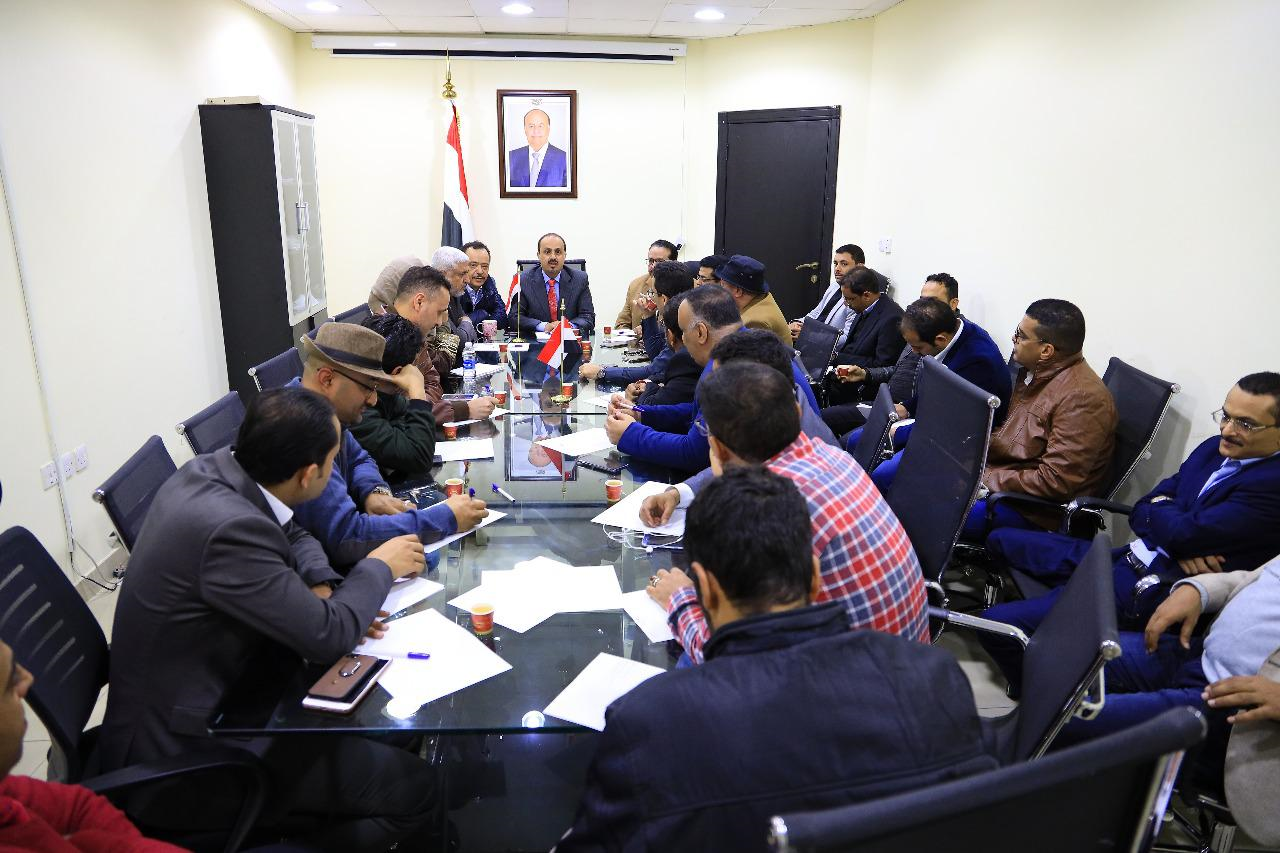 RIYADH-SABA
Minister of Information Mua'mer al-Iryani called for a united media discourse by state-run, partisan and private-owned media outlets to contribute to the national battle against Iran-allied Houthi militia's coup and sectarian doctrine.
Al-Iryani convened a meeting Wednesday included the Ministry's senior officials and media's leaders. He said " Fixing media's front will help fitting political front".
The Minister urged collective media action, active cooperation and cooperation by official, partisan and private- owned media organizations.
" It is vitally important to establish cooperation and coordination between different media platforms to counter the militia's sectarian and divisive discourse that has negative impact upon the Yemeni social fabric", said al-Irayani.
A media committee has been authorized by the Minister tasked with working out a media policy to support the legitimate government's battle against the Houthi militia's coup.