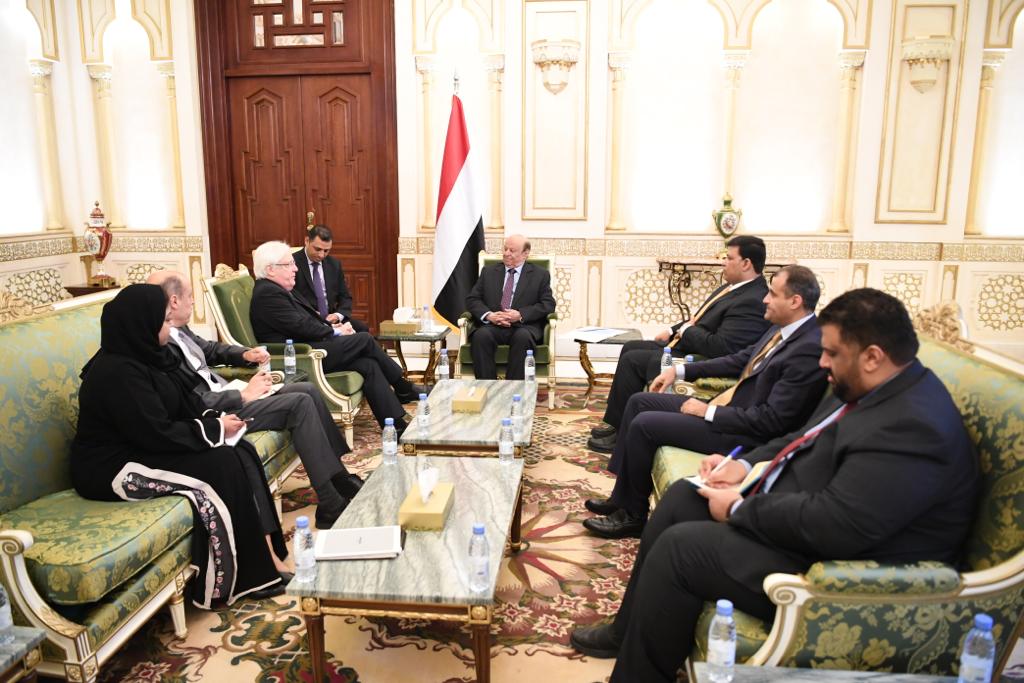 RIYADH-SABA
President of the Republic Abd-Rabbu Mansour Hadi received on Tuesday the UN's Special Envoy to Yemen Martin Griffiths.
The discussions touched upon a range of topics and issues relating to the Yemeni crisis, peace efforts and possible prospects.
President Hadi welcomed the UN's envoy, appreciating his tireless efforts to make peace and break the deadlock in the peace process, particularly regarding the Swede's Agreement about Hodiedah's seaport, city, prisoners and besiege of Taiz city in light of the Houthi militia's reluctance to carry out the agreement's articles.
Hadi reiterated his interest in achieving a comprehensive peace in accordance with the three terms of reference that produces sustainable stability and security in Yemen and the region.
For his part the UN's envoy praised President's Hadi's wisdom and efforts to establish peace including the signing of Riyadh Agreement with Transitional Council as this is a significant step to strengthen the state's apparatuses, improve security, stability and services for the population.
Director of the Republic Presidency Office Dr Abdullah al-Alimim and Foreign Minister Mohammed al-Hadrami were in presence.