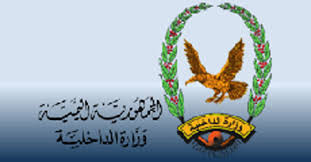 ADEN-SABA
The government today strongly condemned the twin terror attack in Aden killing and injuring dozens of civilians, police cops and military officers including senior commander Munir al-Yafi'ee. First, a car bomb targeted a police station killing 13 cops and injuring several others.
Moments later a missile and drone hit a military parade on the other side of the town killing and injuring several officers. The rebel Houthi movement claimed responsibility for the latter.
The spokesman of Yemen's internationally recognized government said the simultaneous attacks have the "same author and the same purpose; to undermine the security of Aden and block the chances of peace in Yemen with a view to achieving the terrorist schemes that Iran reconcile and support."
Rajeh Badi said, "The Houthis and other terrorist extremist movements complement each other in their shared war against the Yemeni people."
He slammed Iran for "supplying the Houthi militia with ballistic missiles, armed drones and other high caliber arms to spread turmoil."
Badi said peace cannot be established in Yemen unless the Houthi coup of September 2014 is reversed and the Yemeni state retakes control over all the country's territories first.
He said the government - backed the Arab Coalition - won't stay watching idly "as Houthis keep causing the war to drag on and keep deepening the Yemeni people's misery and humanitarian crisis", the world's worst by now.
Badi concluded: "Again, the Yemeni government holds the international community accountable (towards fulfilling) its responsibilities. The continued failure to take a tough deterring action against this militia will only bring more suffering upon the Yemeni people and threaten the regional and international security."