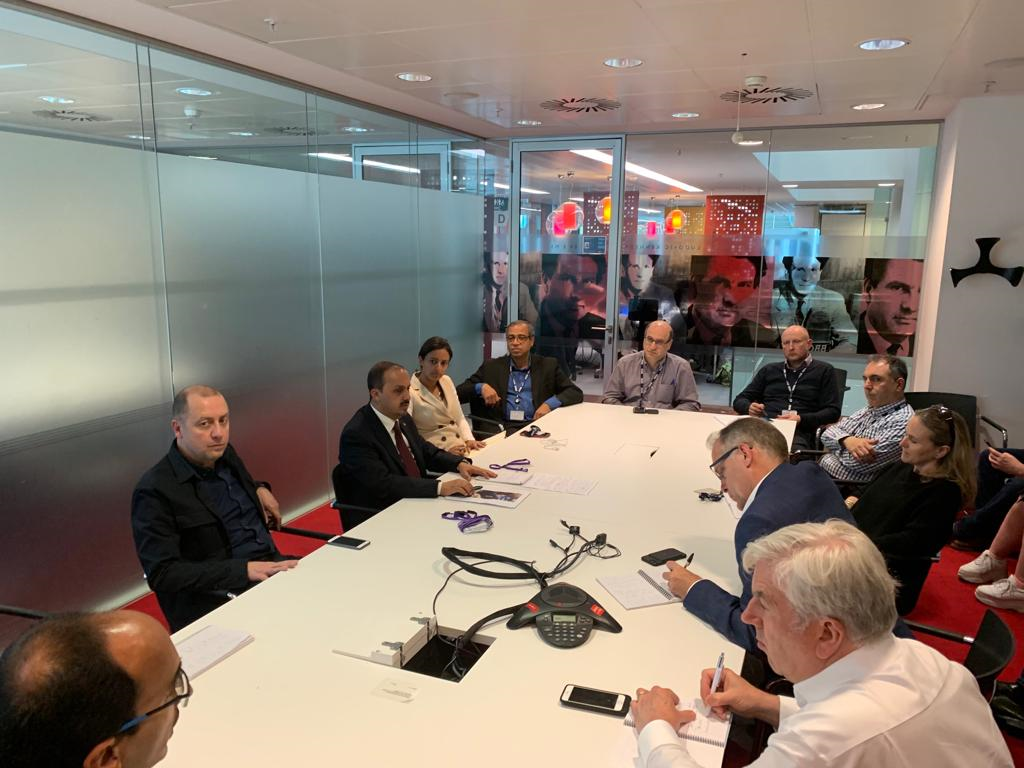 LONDON-SABA
Minister of Information Muamer al-Iryani said government has been making tireless efforts to reinstate official authorities and basic services in the government held-governorates and regions.
Talking to the (BBC ) Editorial Board on Sunday he cited the catastrophic humanitarian situations due to Iran-allied Houthi militia's coup.
The Minister stated that the government along with Saudi-lead Arab Coalition have been working hard to mitigate the humanitarian crisis and allay the Yemeni peoples' suffering.
He said" The government has already paid up to 55% of public service employees since the beginning of this year, the percentage is likely to reach 70% by the end of the year".
Concerning to the ongoing developments in Hodeidah, al-Iryani noted that the government doesn't recognize any unilateral steps can't be verified and lacking monitoring criteria.