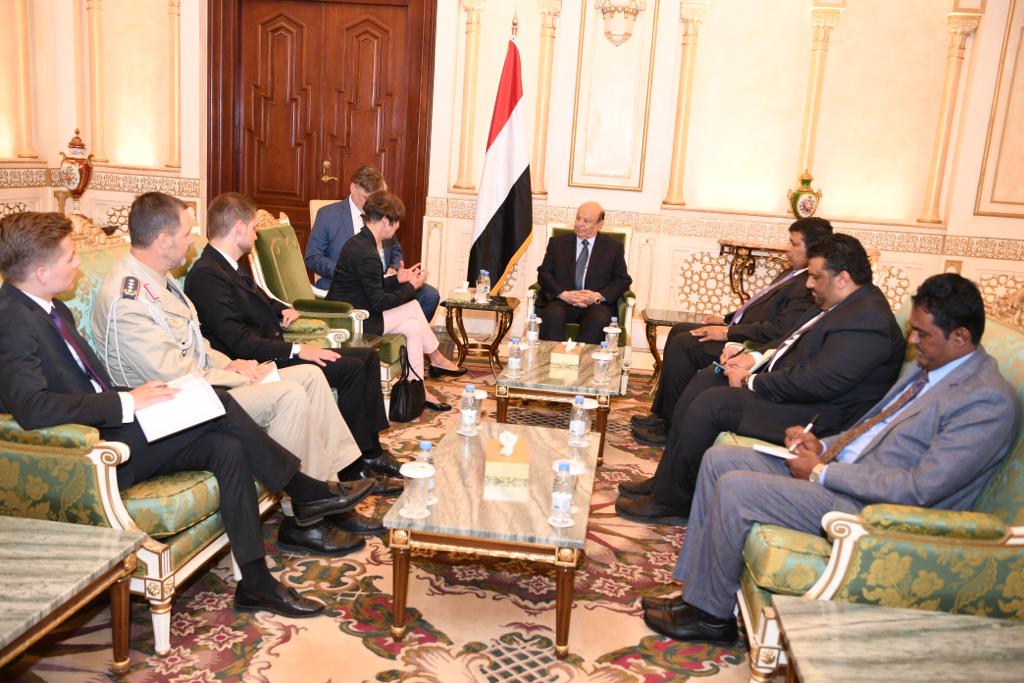 RIYADH-SABA
President Abd-Rabbu Mansour Hadi said his government will always advocate peace out a sense of responsibility towards the Yemeni people.
In a meeting with the German ambassador to Yemen Carola Müller-Holtkemper here on Wednesday, His Excellency said: "We will always remain proponents of peace being it our permanent choice and out of our sense of responsibility towards our country and people."
Hadi cited the government's offered concessions in consecutive rounds of peace talks for the sake of the sought-after peace that is based on the UN Security Council resolutions mainly resolution no. 2216 (2015).
Hadi placed special emphasis on the Stockholm Agreement given its importance as an indicator of whether the coupist Houthi are serious about building trust and achieving peace.
The German ambassador affirmed her country's support for Hadi and for hi role towards his country and his people.