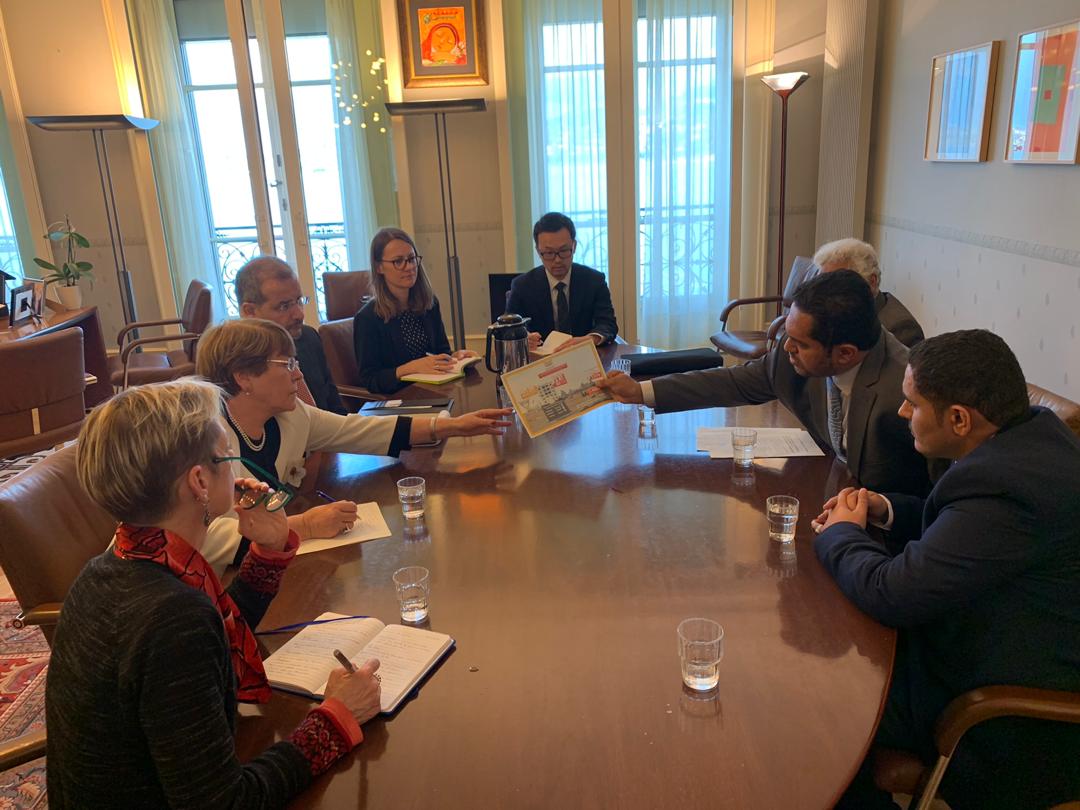 GENEVA-SABA
Minister of Human Rights Mohammed Askar has briefed the UN High Commissioner for Human Rights Michelle Bachelet on Houthi violations in different provinces.
In a meeting here today, Askar said the Houthis have just carried out genocides against civilians mainly the tribes of Hajoor in northern Yemen.
He handed over a report on the atrocities and an appeal for the rescue of the tribesmen being subject to Houthi atrocities including a siege in the areas of Kushar and Aflah Asham.
He also emphasized the importance of coordination between his ministry and the OHCHR and importance of empowering the ministry (through capacity building support) to be able to probe into claims of human rights abuse.