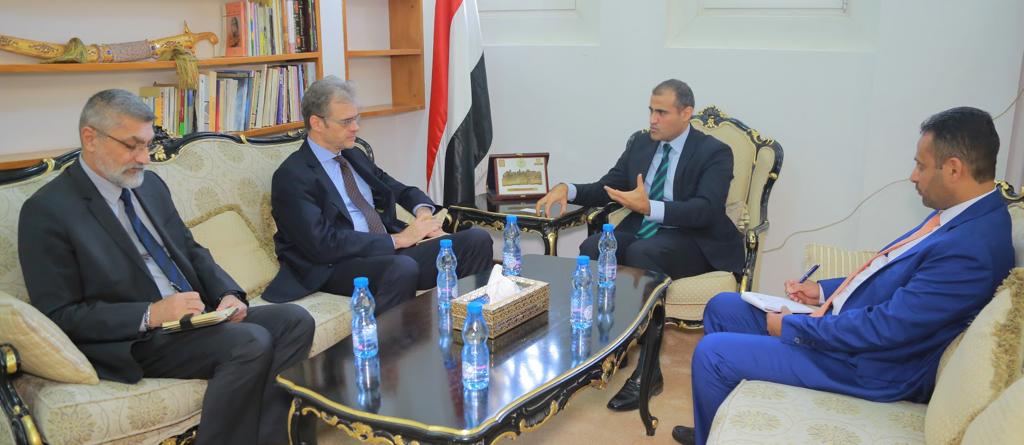 RIYADH-SABA
Deputy Foreign Minister Mohammed al-Hadhrami said the Houthi circumventions around the Stockholm Agreement which provides for their withdrawal from Hodeidah city are exposed and unacceptable.
In a meeting with the French ambassador to YemenChristian Tetsou here on Monday, al-Hadhrami said the "Stockholm Agreement [of 13 December] provides for the withdrawal of the Houthi militia from Hodeidah city and seaports."
'The Houthi circumventions around Stockholm Agreement are exposed and unacceptable,' he said.
He renewed the support and positive reaction with the Agreement on the government's part.
He called upon the international community "especially the five permanent members of the UN Security Council to send strong messages to the Houthis that any circumventions won't work and they (Houthis) have to honor the Agreement and the relevant UN resolutions."