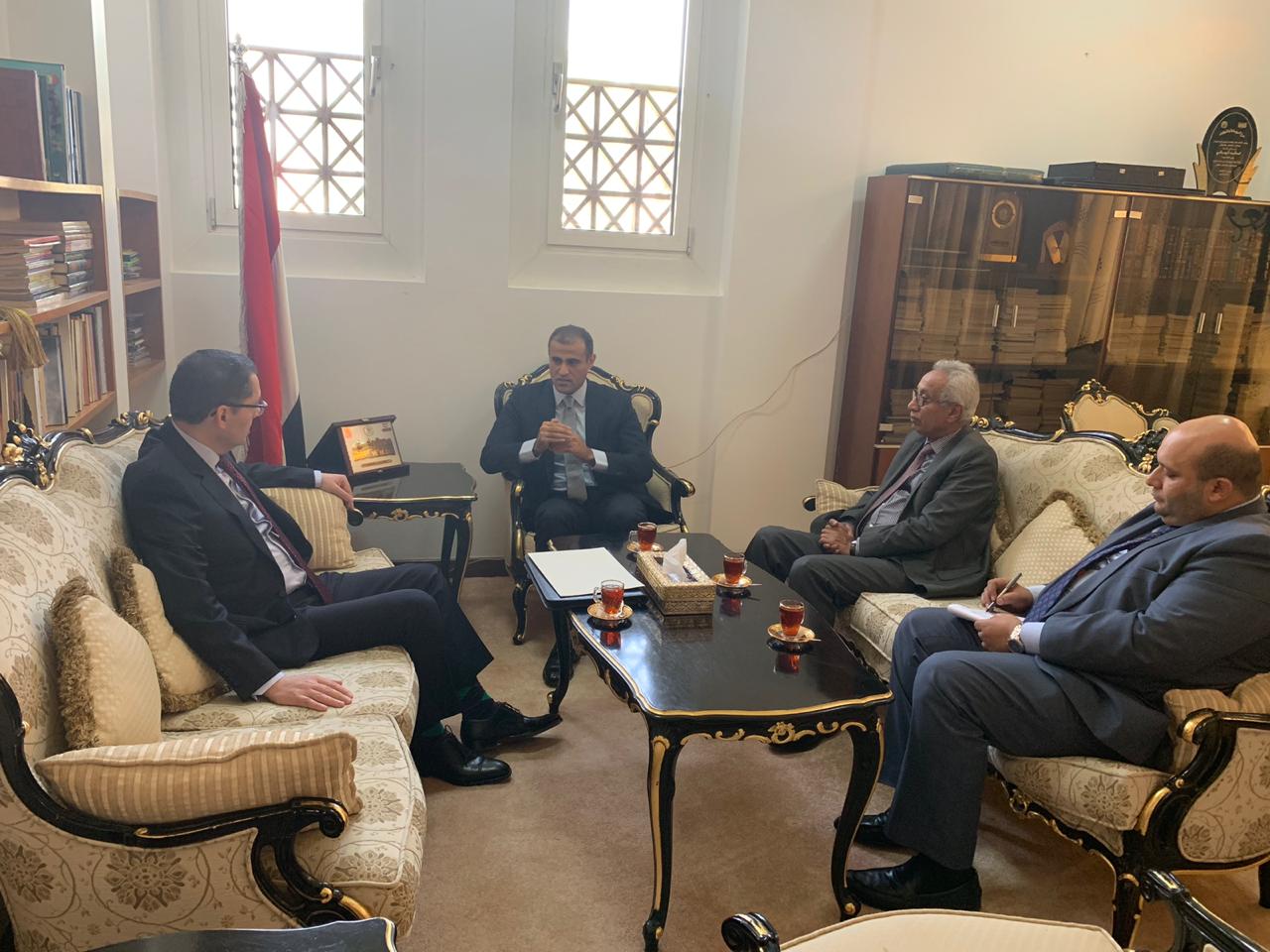 RIYADH-SABA
Deputy Minister of Foreign Affairs Mohammad al-Hadhrami received on Sunday a copy of credentials of Irish new Ambassador to Yemen Gerard Mackway.
Al-Hadhrami welcomed Irish ambassador, confirming that he will get all support and care of the government of Yemen represented by the ministry of foreign affairs for easing his task and making it successful, and pushing mutual relations between the countries forward.
He expressed the government's thanks to Ireland for its humanitarian support to Yemen reached USD 5 million in 2018.
For his part the Irish diplomat expressed his pleasure for nominating him as non-residence ambassador to Yemen, hoping realization of peace soon in Yemen.