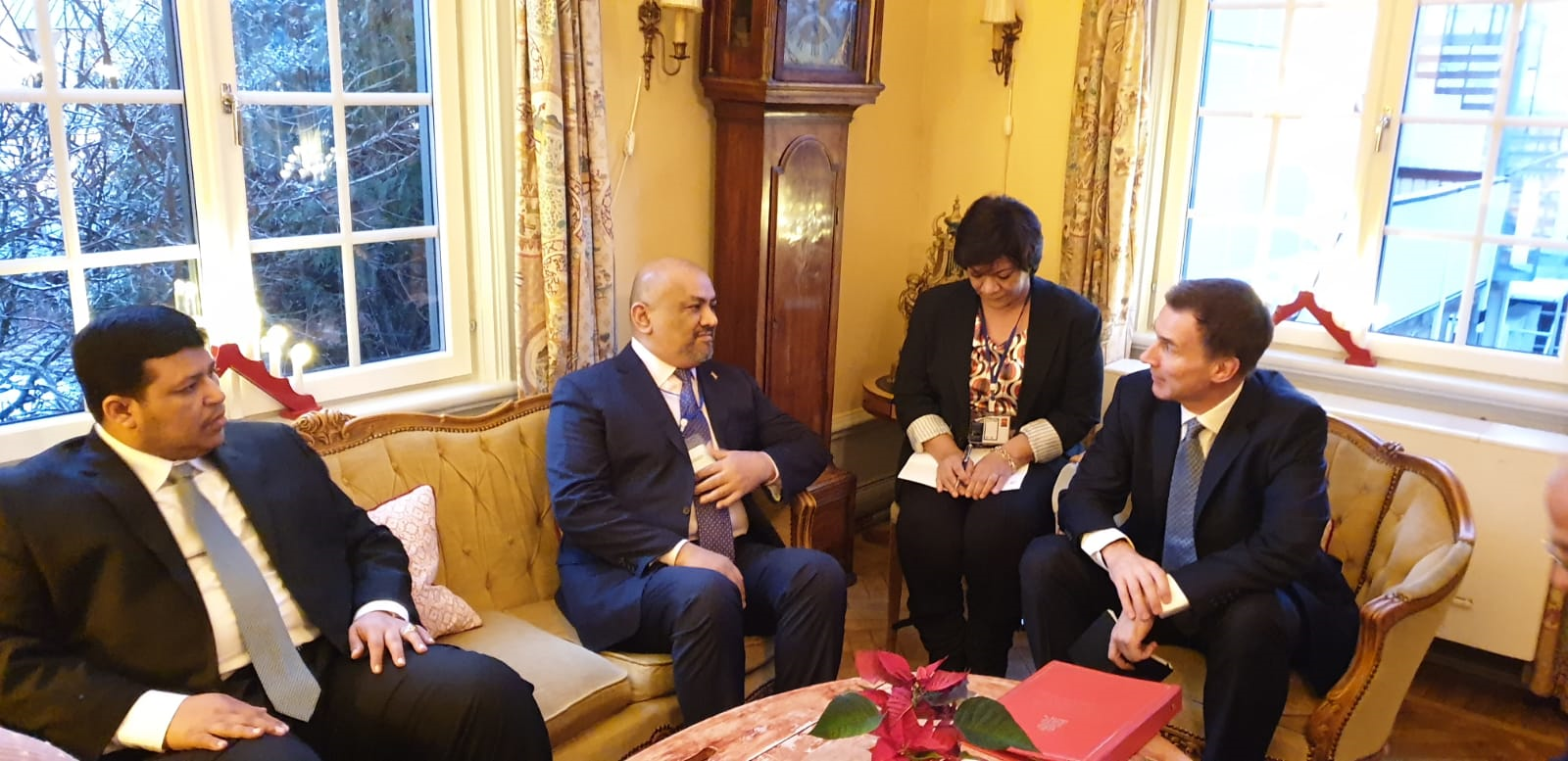 STOCKHOLM-SABA
Foreign Minister Khaled Al-Yemany, head of government's delegation to Sweden's peace consultations a long with deputy head Dr Abdullah Al-Aleemi met Thursday with British Foreign Secretary Jeremy Hunt .
Hunt praised Presided Abd-Rabbu Mansour Hadi's instructions given to the government's delegation to effectively and constructively engage in Sweden's peace consultations, hailing the delegation open-minded attitudes and discussions during consultations sessions.
Al-Yemany reiterated the government's support for the UN-led efforts and special envoy to Yemen, government's commitment to reach political solution to put down the coup and establish sustainable peace based on the three terms of reference.
Al-Yemany stated that President of Republic's directives to the delegation advised to seek for ending the Yemeni peoples' suffering and give priority to humanitarian situation