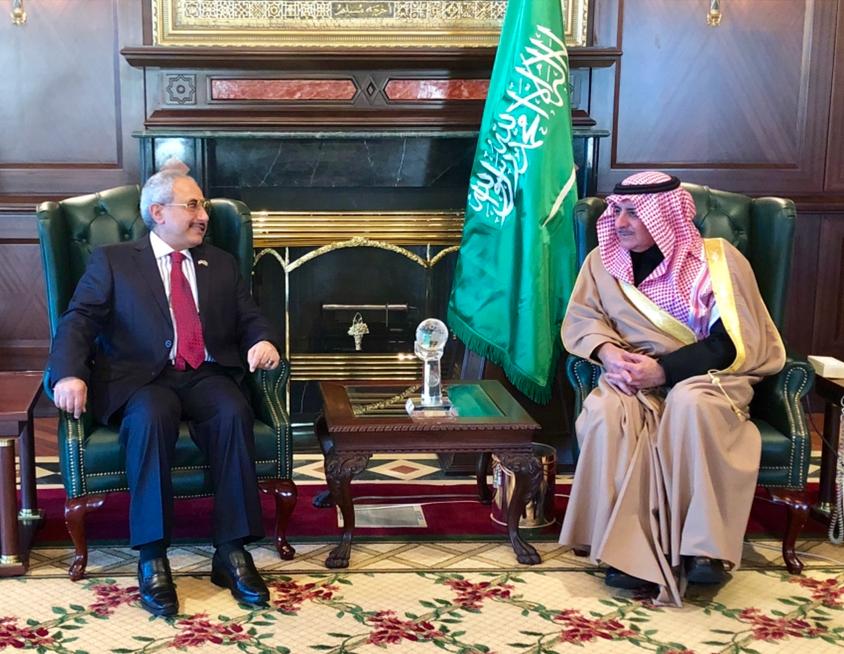 JEDDAH-SABA
Yemen's general consul in Jeddah city, Saudi Arabia, Ali Al-Ayashi met Wednesday with Amir of Tabuk region, His Royal Highness (HRH) Prince Fahd bin Sultan bin Abdulaziz Al-Saud.
Discussions focused on the situations of the Yemeni community in Tabuk region.
Al-Ayashi appreciated support provided by Saudi authorities in Tobuk to help the Yemeni community there.
Prince Fahd stated that the Yemeni community will continue to receive necessary help the Yemeni expatriates in region.