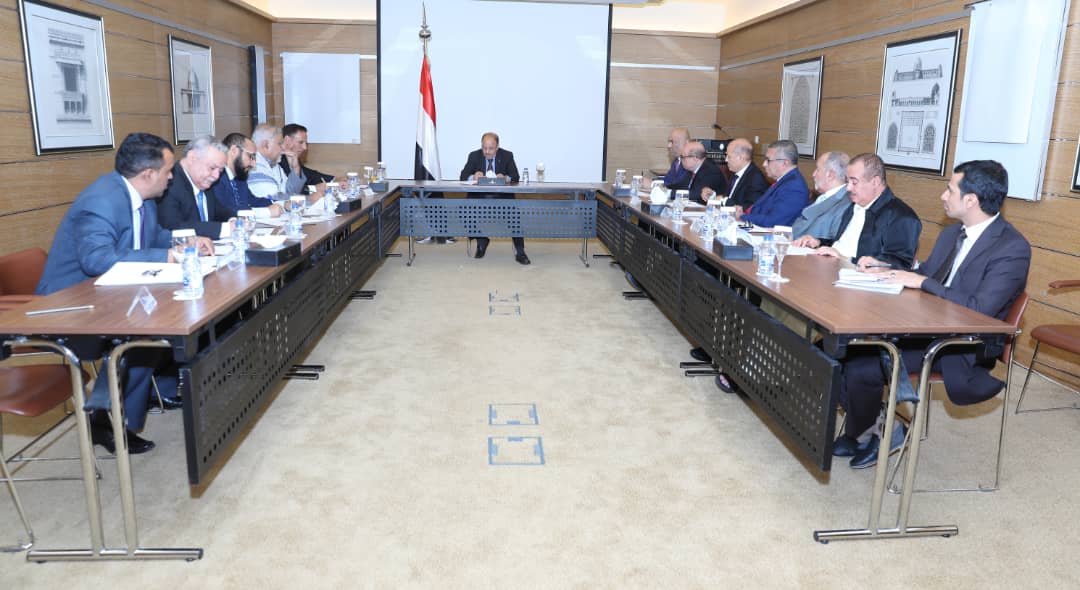 RIYADH-SABA
Vice President Ali Mohsen Saleh discussed with President's Advisors on Saturday latest political and military developments, mainly strong victories accomplished by the heroes of the national army for regaining the state of Yemen and ending Houthi coup.
Vice President reviewed the military situation and efforts of building the military institution, appreciating support of the countries of the Arab Coalition led by Saudi Arabia with big backing from the United Arab Emirates.
He pointed to keenness and goodwill showed by the government led by President for participation in different talk rounds despite Houthi militia's stubbornness and their continuous violations against the Yemeni people and targeting Saudi territories for haring the regional and international security and safety.
He renewed the fixed government's choice of peace as political and popular demand; the permanent peace based on the three references; the GCC Initiative and its Executive Mechanism, the Outcomes of the National Dialogue Conference and the UN Security Council's Resolution 2216.
He also renewed support to the efforts exerted by the United Nations for regaining the state and ending Houthi coup.
He praised government's efforts led to real success of improving the price of the local currency and banning its collapse, urging exert more efforts for providing services to people and improving their living conditions.
Hailing the victories of the national army's heroes, President's Advisors confirmed their support to President's keenness on realizing peace on the bases of the three references and ending the coup.