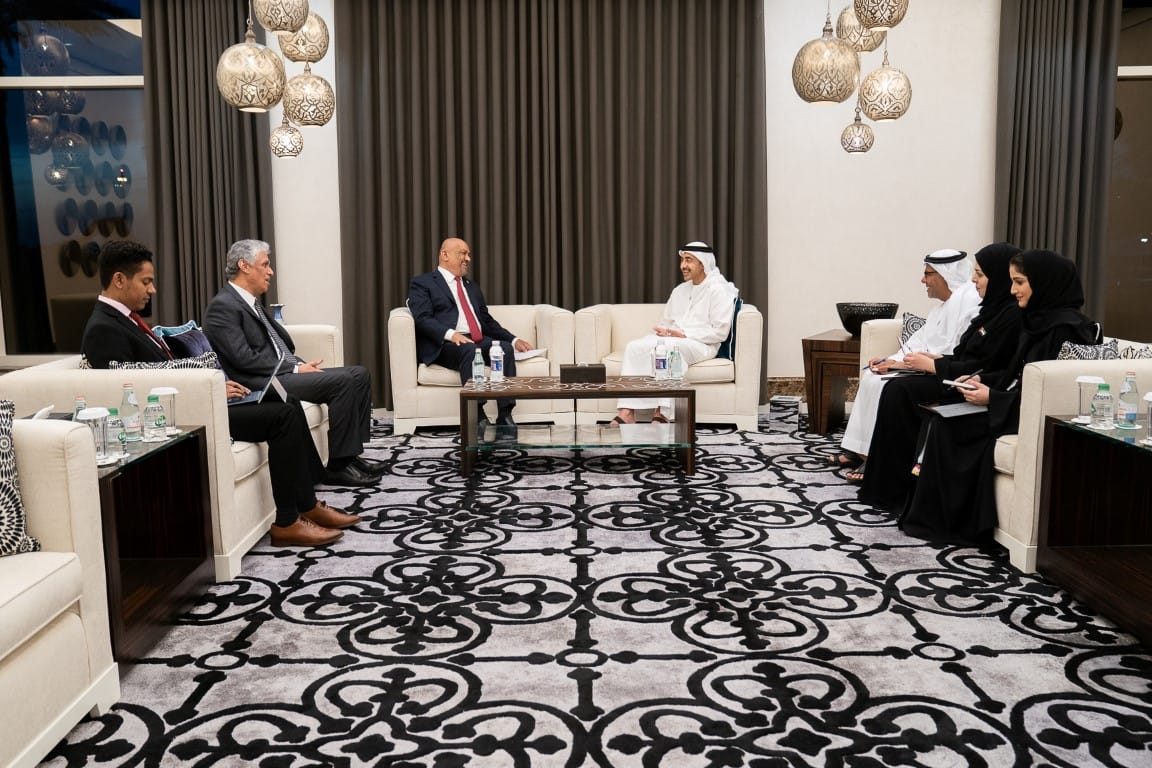 ABU DHABI-SABA
Minister of Foreign Affairs Khaled al-Yemany and UAE Minister of Foreign Affairs and International Cooperation Abdullah Bin Zayed Al Nehyan discussed on Thursday efforts of regaining the state of Yemen and ending Houthi coup.
The two parties also discussed efforts exerted by the UN envoy to Yemen for reaching political solution ensuring handover of weapons by Houthis and withdrawal from cities and state's institutions.
The UAE foreign minister showed readiness of providing more support to the government of Yemen via the program of improving the government's performance.
The meeting dealt with facilitating measures of granting visas to Yemeni citizens.