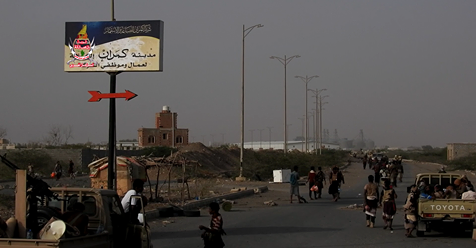 HODEIDAH-SABA
Yemen's armed forces are surrounding tens of Houthi snipers in partsof Hodeidah, as part of a military operation to retake the Red Sea port province from the Iran-backed coupists.
A military source has told Saba that "some units of the Giants Brigades are currently surrounding tens of the coupist Houthi militia's snipers stationed on the rooftops of many buildings in al-Saleh and al-Eesi cities and in the Yemeni Company for Food Products in Hodeidah.
"From different directions, the troops have come to cordon off the snipers who are stationed on the rooftops of buildings already evacuated by their residents," said the source.
The Yemeni army, with backing from the Arab Coalition, is carrying on with the campaign to retake the vital city and port that Houthis had always used to smuggle in Iranian-made arms and control and abuse to their advantage the humanitarian aid thatcomes to Yemen through the port.