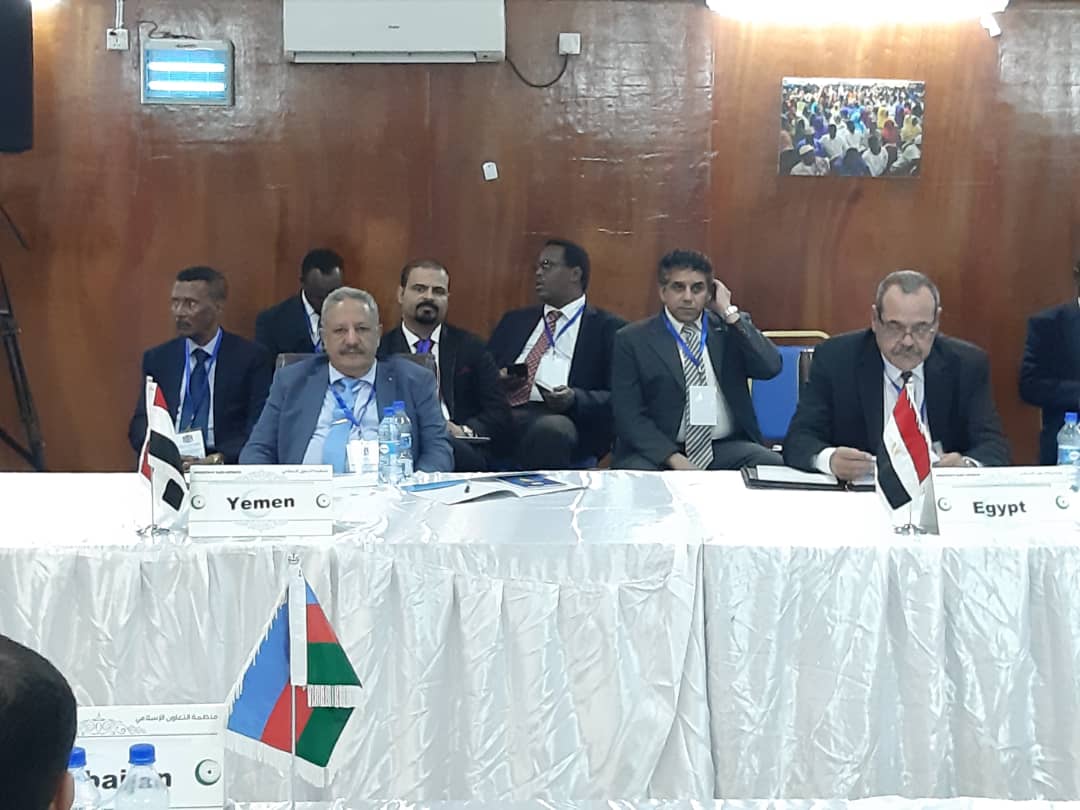 MOGADISHU-SABA
Yemen's Ambassador to Mogadishu Fadhl al-Haneq participated on Saturday in the meeting of the communication team of Organization for Islamic Cooperation (OIC) is being held here.
Opened by Somali Prime Minister Hassan Khairi, the meeting discussed developments in Somalia through a review presented by Somali Foreign Minister Ahmad Oud and the Representative of the OIC Ambassador Hashem Yosof and comments by other members in the communication group.
The meeting dealt with Somalia's unity and stability and appreciated the agreements signed between the federal government and the federal states on electoral sample 2020 and sharing resources and realizing reconciliation between the Somali people for realizing security and stability, as well as reconstructing the country.
The meeting praised all countries supporting Somalia and African Union Mission in Somalia for the stability of the country.