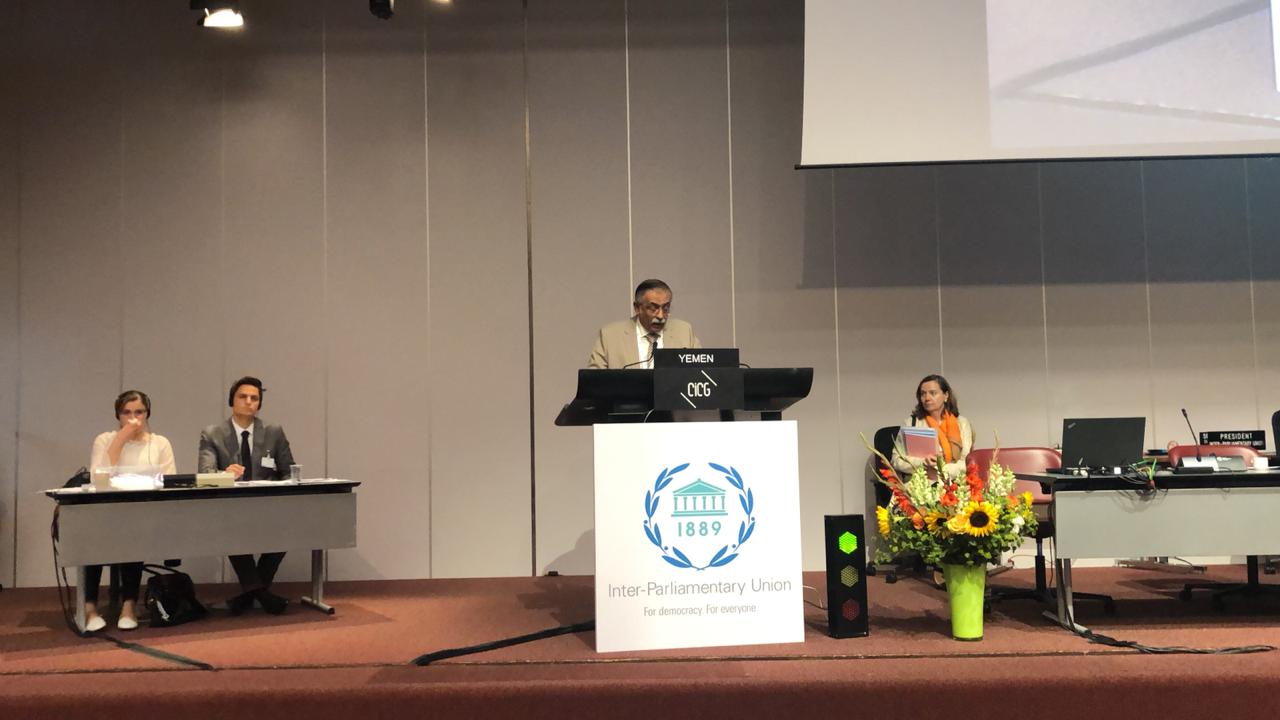 GENEVA-SABA
Deputy Speaker of Parliament Mohammed Ali Ashdadi stated that catastrophic humanitarian situation the Yemeni peoples are experiencing is a product of Houthi militia's coup d'état against the legitimate authority, taking over the state's institutions, devoting resources to finance the warfare it has been launching in most regions of Yemen.
His statement came as he addressed the General Assembly of International Parliamentary Union (IPU) on Tuesday in Geneva where the sessions of the "139" Round are being held.
Ashdadi has confirmed the Iranian regime's continuous interference in the Yemeni internal affairs. He said " Iranian regime continued to flagrantly interfere in the Yemeni issues, providing the putschist militia with military, political, financial and media support".