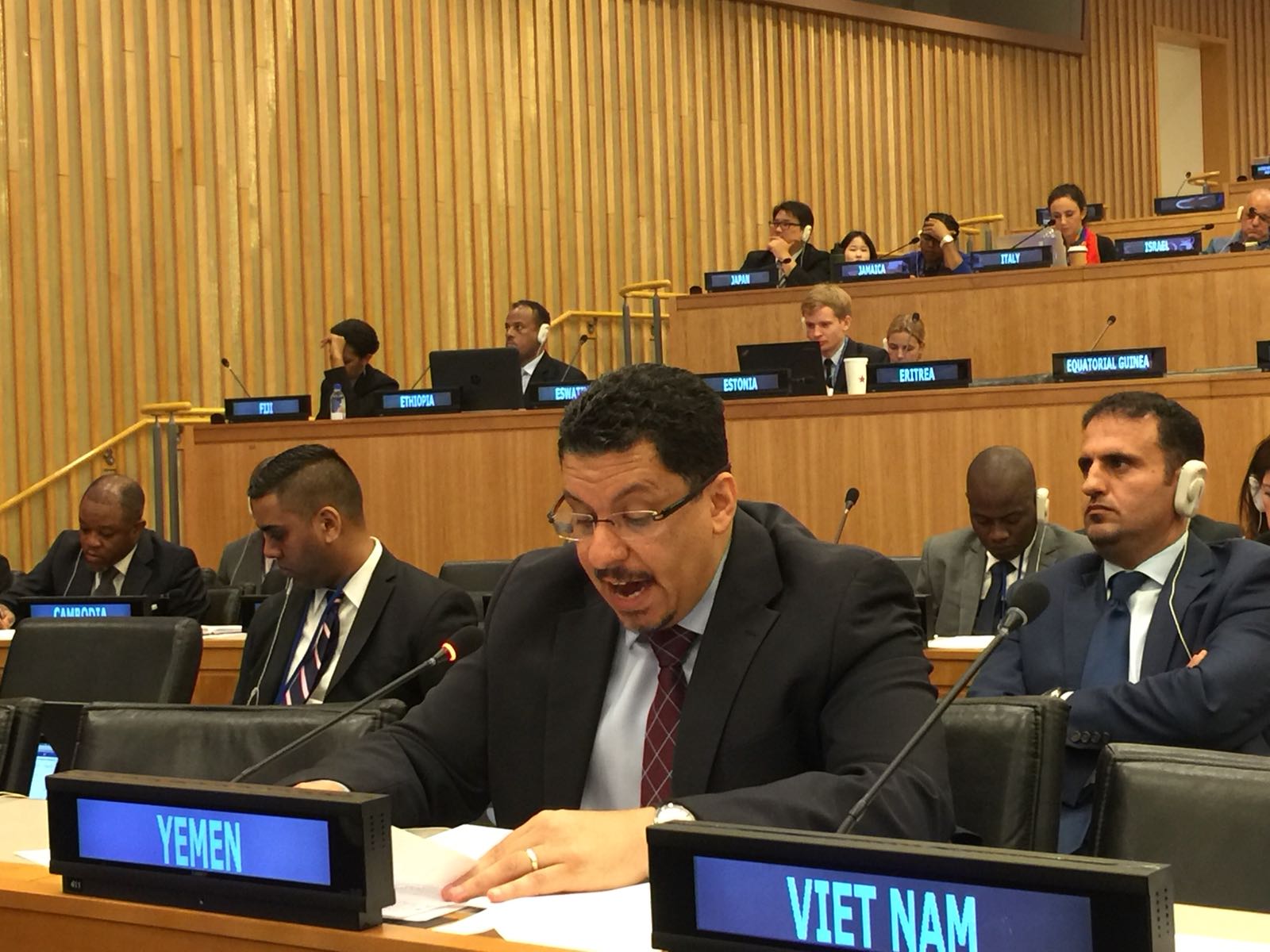 NEW YORK-SABA
Yemen's Ambassador to Washington and permanent representative to UN Ahmed Awadh bin Mubark demanded International community to mount pressure upon Houthi puschist militia to comply with the International Security Council resolutions, namely 2216 so that political process can be resumed and Yemen moves to the phase of reconstruction and development.
His statement came as he contributed to the UN Economy and Finance Committee's discussion on Tuesday. He cited hardships that Yemeni peoples have been suffering as a result of Houthi putschist militia's coup d'état in 2014.
Mubark said " Houthis' coup against a legitimate authority has ceased development drive, basic services seriously deteriorated, number of poor people redoubled, endemics outbreaks widely spread".