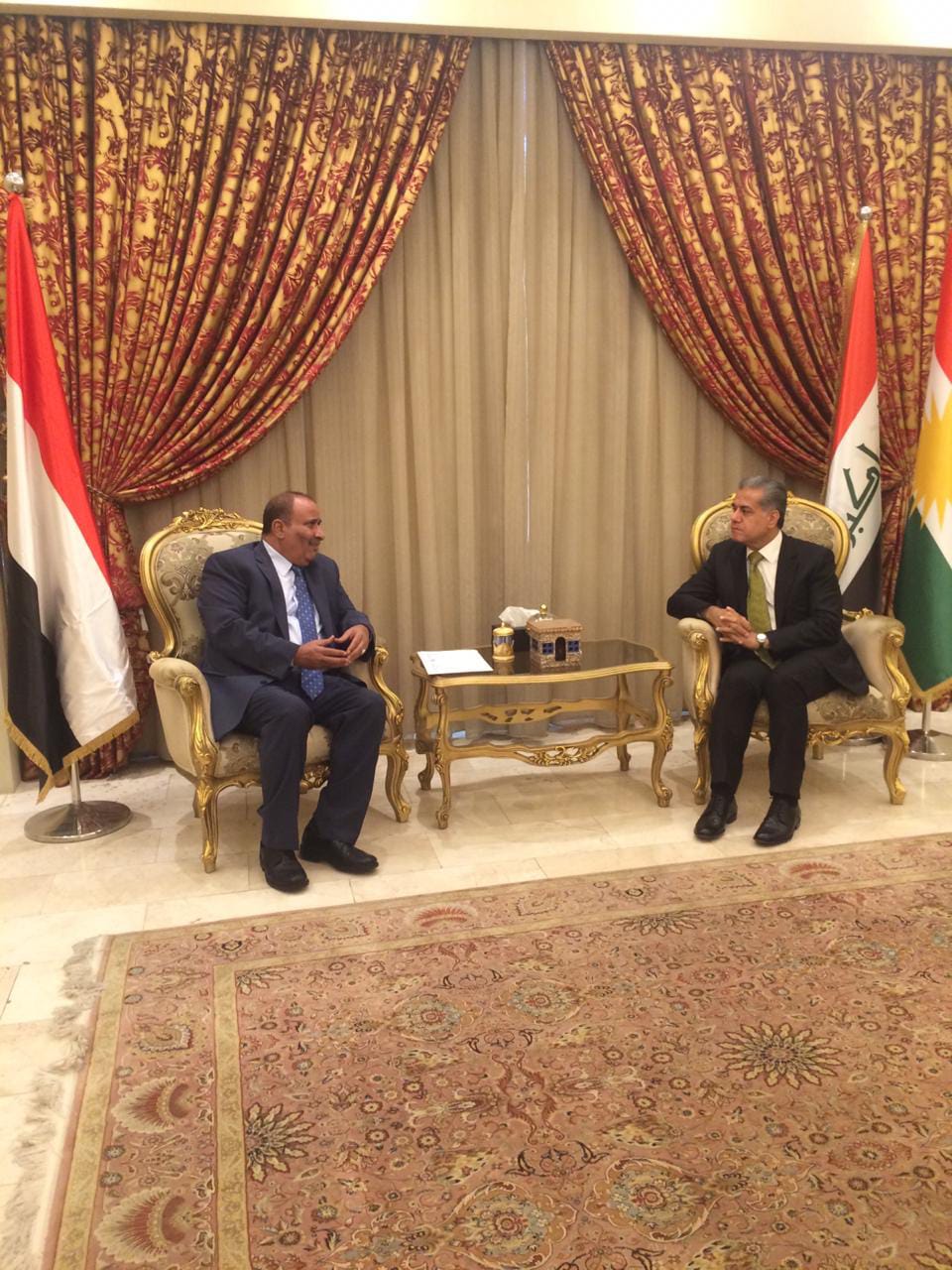 BAGHDAD-SABA
Kurdistan Region Minister of Interior KarimSanjari has directed releasing 22 Yemeni people were arrested by security authorities of the region and committing the companies, which brought them to pay costs of their return to countries they came from.
Earlier, Yemen's Ambassador to Iraq al-KhadherMarmash visited Erbil, the capital of Kurdistan Region and met with the interior minister, Erbil Governor NouzadHadi and Director of Foreign Relations Falah Mustafa with them he discussed their issue.
Sanjari clarified that the Yemeni detainees have no security issues and their detention has been only over their breach of residence law.
He pointed out that the Yemeni 22 detainees- including children- have been victims to human trafficking networks and smuggling them via Iraq and Turkey to Europe.
The ambassador then visited the detainees and inspected their conditions and confirmed they have been treated well.