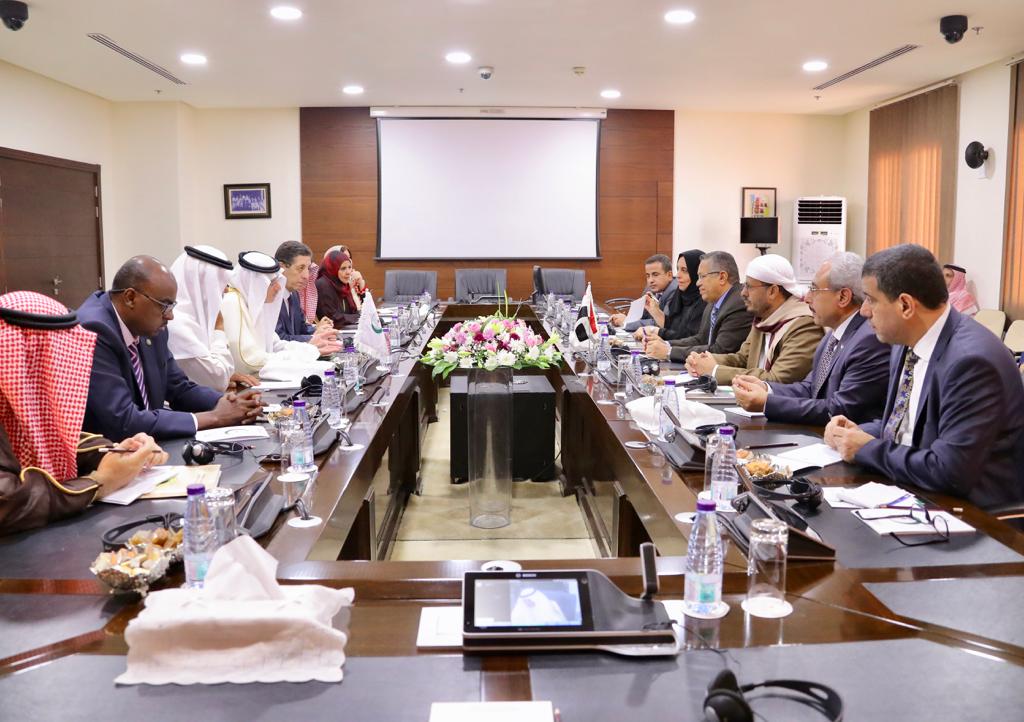 JEDDAH - SABA
Prime Minister Ahmed bin-Daghr met the Secretary-General of the Organization of Islamic Cooperation (OIC)Dr. Yousef Al-Othaimeen at OIC's headquarters in Jeddah, Saudi Arabia on Thursday.
The meeting discussed aspects of cooperation between Yemen and the OIC, the political and security developments in Yemenand the means of strengthening the Islamic solidarity process at this time in which a number of OIC member States, including Yemen, face a great danger.
Bin-Daghr praised the OIC's steadfast commitment to support the Yemeni government and reject of the Houthi coup, backed by Iran, against the Yemeni state.
He made clear toAl-Othaimeenthat in tandem with the military action against the Houthi militants, the government is seeking to end the coup and advance the a sustainable peace according to the agreed upon terms of reference for peace; the Gulf initiative, the outcomes of the National Dialogue and the UN Security Council resolutions especially resolutionno. 2216.