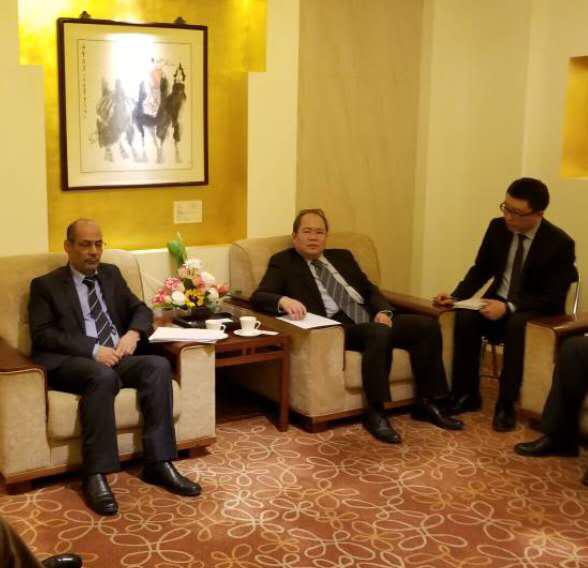 BEIJING -SABA
Yemen's Ambassador to the People's Republic of China Mohammed Al-Mekhlafi met on Tuesday the Deputy Director-General of West Asia and North African Departmentat the Chinese Foreign Ministry Xiao Junzhengand discussed with him the latest developments in the Yemeni arena.
Al-Mekhlafirecounted the government's serious interest and Houthi clear aversion to political solution to the crisis, as is evident from the government's show-up in Genevafor peace that were supposed to be held in September 6 and the Houthi no-show.
He pointed out that the government has made concessions at all rounds of peace talks while Houthis sought to avoid peace in various ways.