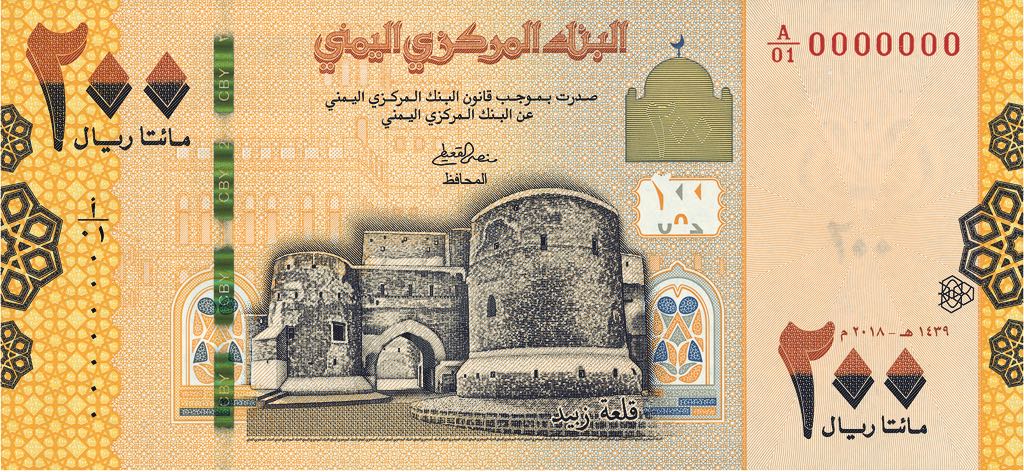 ADEN-SABA
The Central Bank of Yemen in Aden has announced releasing a new 200-rial banknote on the basis of the bank's law No. (14) for 2000 and its regulations, more specifically article No 24.
"We announce to the people that the bank printed a new bank note of YR 200 and issued for dealing during the forthcoming days," said the bank.
According to the release, the new banknote has new shape and different size issued on 2018.
The bank pointed out that the note has safe marks in the front face, including the name of the Central Bank of Yemen.