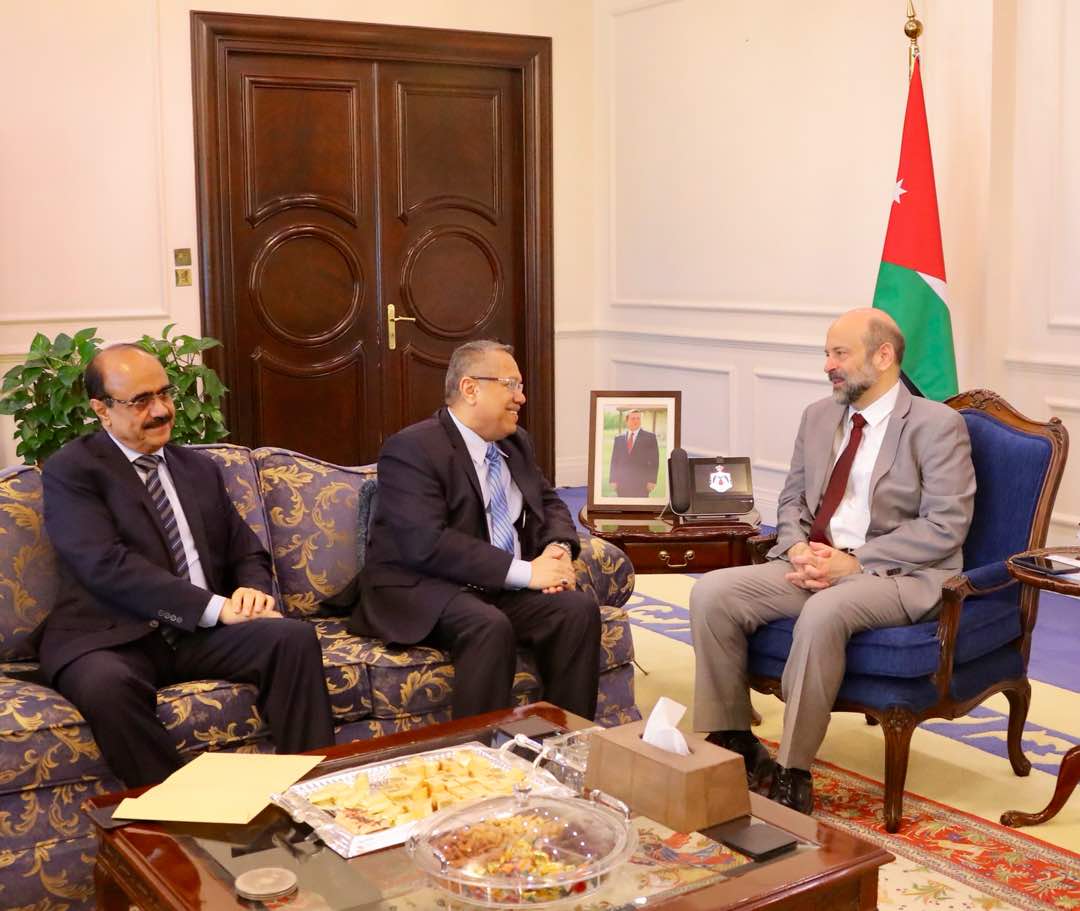 AMMAN-SABA
Prime Minister Dr Ahmed Obeid Bin-Dagher held met Thursday in Amman with his Jordanian counterpart Omer Ahmed Arrazaz.
Bin-Dagher's conversations with Arrazaz focused on aspects of cooperation between the two countries in different spheres. Prospects of holding the periodical meetings of Yemeni-Jordanian Joint High Committee were explored.
The Joint High Committee's meetings are very important to renew cooperation protocols between the two countries mainly in the fields of education, health and vocational training, thus medication of the war wounded people in the Jordanian hospitals.
Dr Bin-Dagher also touched upon the situations of the Yemeni community in Jordan and topics relating to getting visa.
He also discussed the possibility of continuing the scholarships for Yemeni students to study in the Jordanian educational institutions at present under the cooperation protocols between the two countries until the Joint High Committee upcoming meeting.
The Prime Minister highly appreciated the Jordanian Monarch's and peoples' support for the Yemeni people against Iran-backed Houthi militia's coup.
The Jordanian Prime Minister affirmed that his government is willing to arrange for new round of the Joint High Committee's meetings, promising to facilitate everything may further bolster the cooperation ties between the two countries.
Yemen's Ambassador to Jordan Ahmed Al-Amrani was in attendance.