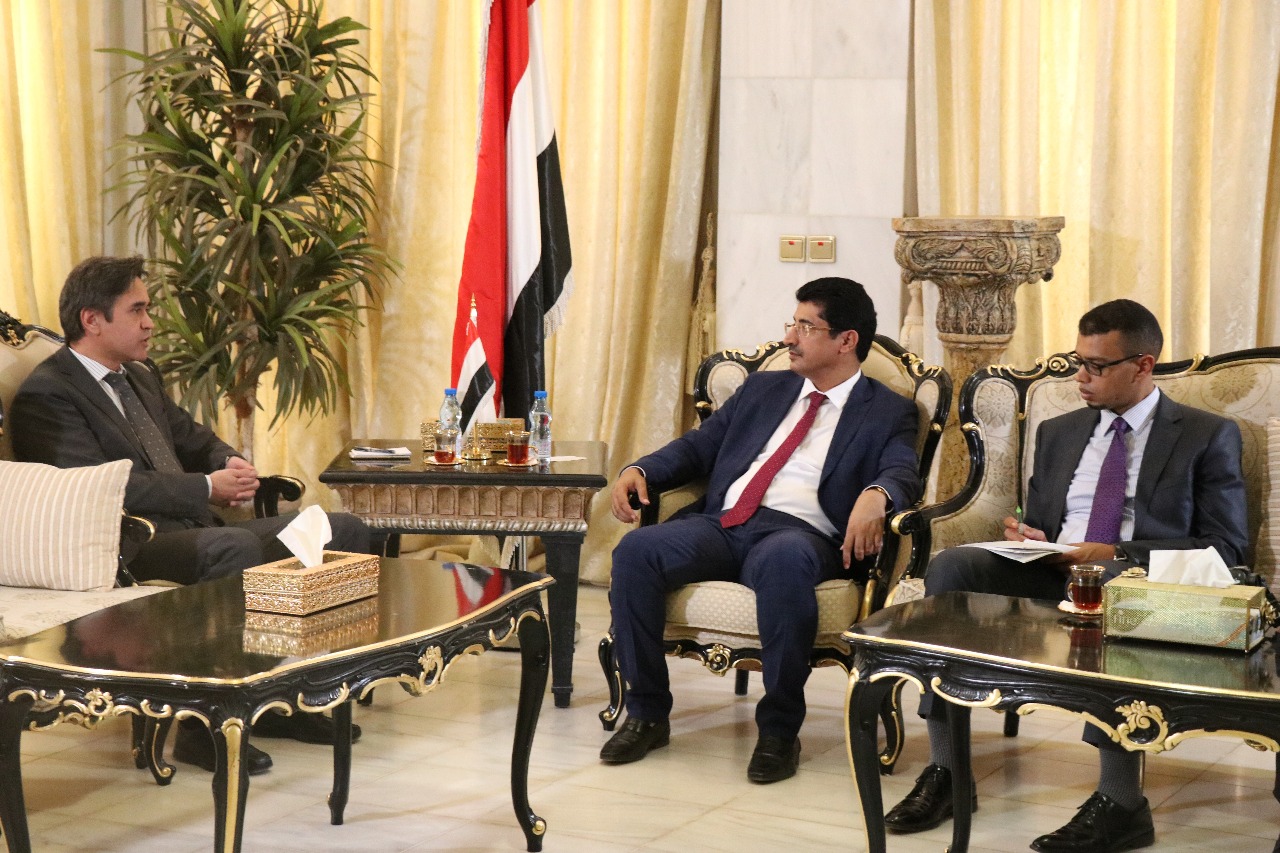 RIYADH-SABA
Deputy Foreign Minister for Political Affairs Mansour Bajjash praised the great support offered by Turkey to the Yemeni people and government under the leadership of His Excellency President Abd-Rabbu Mansour Hadi.
In a meeting with the Turkish Acting Ambassador to Yemen,Bajjash praised the facilities Turkey offers to the Yemeni nationals on its territoes, most recently theextension of Yemenis' stay in the country.
He briefed the Turkish diplomat on the developments on the Yemeni political situation, pointing out that the Yemeni government is left with no choice but to move ahead to liberate the city of Hodeidah after all efforts to guarantee a peaceful Houthi withdrawal failed.