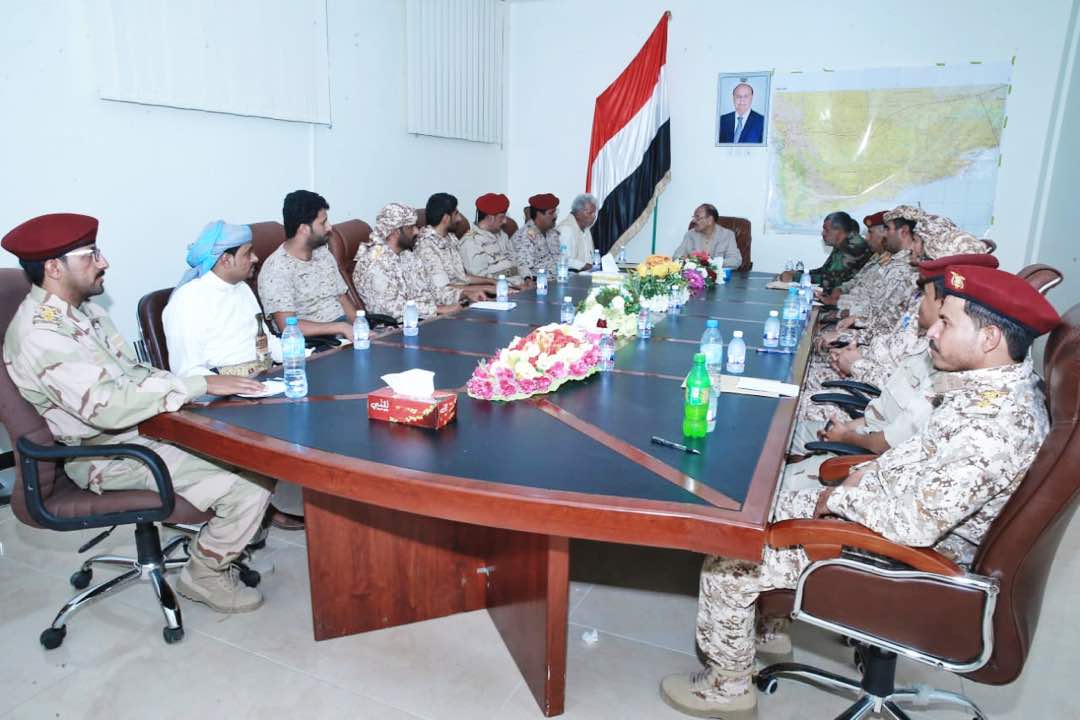 MARIB-SABA
Vice President (Lt Gen) Ali Mohssen Saleh met Wednesday with senior military commanders of Al-Baidha (distrcts of Qaniah, Nate'a).
The meeting aimed to discuss the developments in the fields battles where armed forces alongside with local resistance's fighters backed by Saudi-led Arab Coalition have been battling Iran-backed Houthi militia.
The Vice President applauded significant military advancements have been gained by the government's troops and local resistance; underlining the importance of redoubling the efforts to get Al-Baidha province cleared of the Iran-allied Houthi militia.
The commanders provided a brief report about the latest developments in the battlefields.