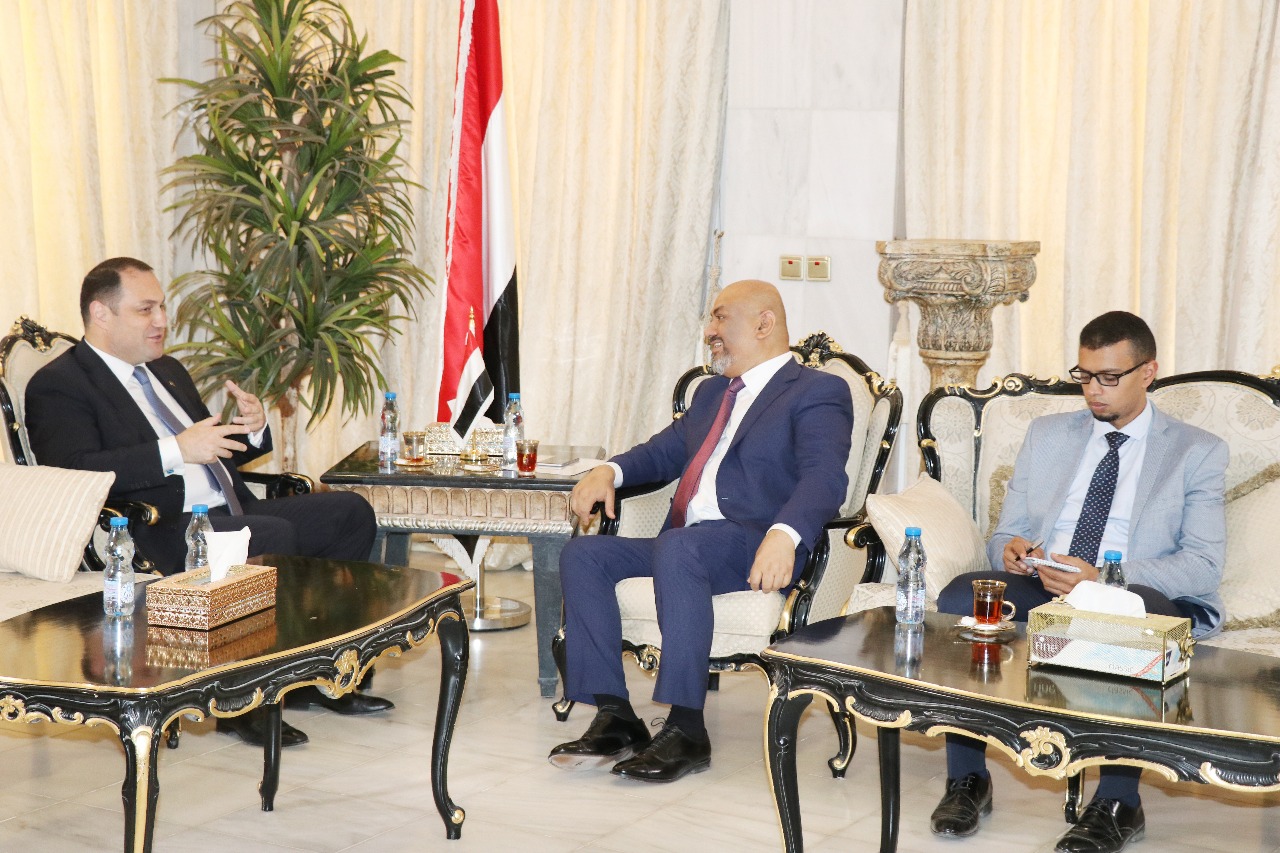 RIAYDH-SABA
Foreign Minister Khaled Alyemani met Monday with Non-resident Ambassador of Georgia to our country George Gangaghva.
Alyemani praised increasingly growing Georgian's relations with Arab countries, underling the importance of further boosting Yemeni-Georgian bilateral ties in different spheres.
The Georgian diplomat reiterated his country's steady position in supporting the legitimate Yemeni government, underscoring the importance of coordination and cooperation between the two friendly countries.