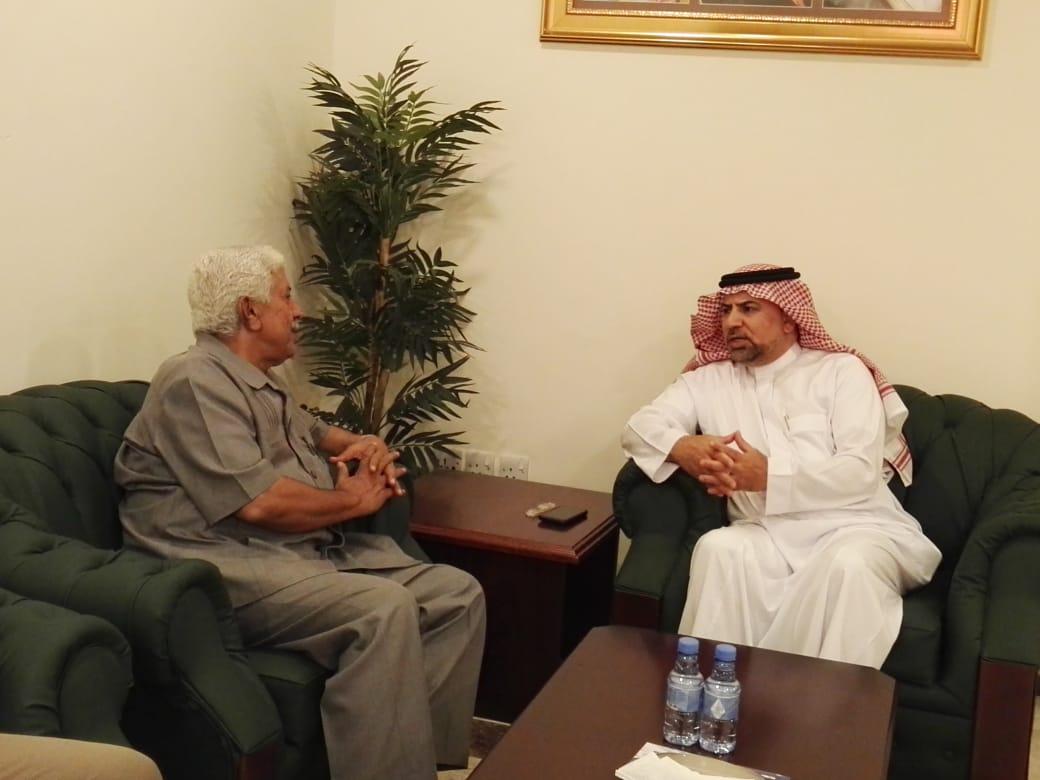 RIYADH-SABA
Minister of Public Health and Population Dr Nasser Ba-aum met Wednesday in Riyadh with Director of Medical Aids Department in KSrelief Center Dr Abdullah Al-Moa'lim.
Ba-aum and Al-Moa'lim discussed the need for dialysis solutions that are urgently needed in all kidney dialysis centers in our country.
KSrelief center is going to provide dialysis solutions for six months with a total cost estimated at 21 million Saudi Rial (SR).
Ba-aum's conversations with Al-Moa'lim also touched upon the need to get furnishings of Tumors Center in Shabwah province accomplished. Medical aids for Hodeidah population, IDPs and health facilities was also a key focus of Ba-aum's talks with the Saudi official.
The Minister highly appreciated KSrelief Center's role in providing relief and humanitarian assistance to the Yemeni people. In the health sector the center has offered substantial medical support in different provinces and domains.